Group Visits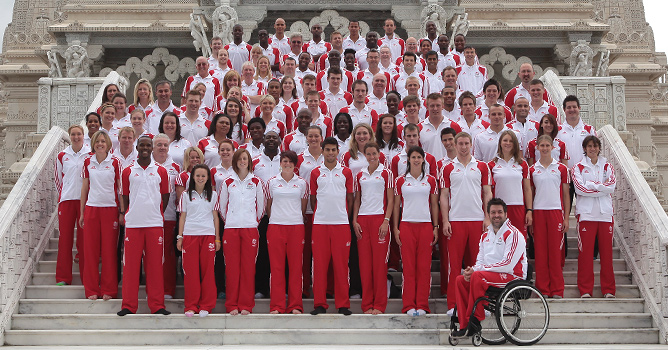 A group visit to BAPS Shri Swaminarayan Mandir is an ideal way to learn about Hinduism and enjoy exquisite Indian art and architecture. Whether it's learning about the world's oldest living faith from the 'Understanding Hinduism' exhibition, or seeing a traditional Hindu temple and witnessing the midday arti ceremony, visitors young and old find their trips to the Mandir to be educational, inspiring and memorable.
That is why so many groups choose to visit the Mandir every year. Some of the many that visit regularly include U3A groups, community groups, boy scouts and girl guides, youth groups, senior citizens, interfaith groups, art and architecture aficionados, international tour operators, and many others.
Booking in advance is essential. Please use our online booking form and the information provided here to help us make your visit as smooth, pleasant and productive as possible.
We regularly receive many more requests than we can entertain – especially during summer and school term time – so please be sure to book as early as possible to avoid disappointment.
Visits are entertained throughout the week, including on weekends and bank holidays, subject to available visiting time slots.
There are five morning and four afternoon time-slots available for group visits throughout the week.
| Morning | Afternoon |
| --- | --- |
| 9.30am | 2.00pm |
| 10.00am | 2.30pm |
| 10.30am | 3.00pm |
| 11.00am | 3.30pm |
| 11.30am |   |

Please note that morning slots are recommended because the midday arti (ritual service) takes place at 11:45am. Furthermore, afternoon visitors will need to wait until 4.00pm (on weekdays) and 3.30pm (on weekends) to view the sacred deities because the shrines are closed between 12.15pm and 4.00pm (on weekdays) and between 12.30pm and 3.30pm (on weekends).
We request that all groups arrive at the Mandir at least 10 minutes prior to their allotted time-slot.
Two Types of Visits: What to Expect
For group visitors, there are two main types of visits to choose from:
1) The first consists of a short welcome and introductory address, a video presentation, and a guided tour of the Mandir. This takes approximately one-and-a-half hours, and is free. Please allow extra time if you wish to visit the Souvenir Shop and the Shayona Indian restaurant.
2) The second includes all of the above as well as a visit to the educational 'Understanding Hinduism' exhibition. This visit takes about two hours, and is especially recommended for those hoping to learn more about the Hindu faith. The nominal exhibition charges will apply: £2 per adult, and £1.50 for children (6 to 16) and senior citizens.
Depending on the timing, most group visits will more or less cover the following:
What
Where
How Long (approx.)

Welcome & Introductory Address

Assembly Hall
or Foyer

10 mins

'History of the Mandir' video

15 mins

'Understanding Hinduism' exhibition (if specified)

30 mins

Guided tour, including Darshan
(viewing of the sacred images)

45 mins

Arti Ceremony at 11.45am
(if applicable)

Note seating arrangements especially

20 mins

TOTAL

2 hours
Some groups may take longer, especially while in the upper sanctum and 'Understanding Hinduism' exhibition.
Things to Bear in Mind for Group Leaders
Please ensure that the Visitor Information & Guidelines are read carefully and adhered to at all times.
We advise that there be a suitable adult-child ratio to facilitate adequate supervision of minors.
As marble has been used to cover the Mandir floor, please do not allow children to run. Please take extra care while visiting the main shrines when using the steps. Please do not touch the carvings and columns.
There are separate seating arrangements for males and females inside the maha-mandap sanctuary during the arti ceremony. All visitors are requested to adhere to these arrangements during this time.
Leaders are also welcome to make a pre-visit to the Mandir to plan their group trip. Please contact the Booking Office for any assistance.
To perform a risk assessment of your visit, please see the information here.
Please note our Health & Safety information here.
You might find this selection of opinions from other group visits useful.
Booking Procedure
The easiest way to book a visit is to fill in the online booking form.
Cancellation Procedure
If, after having confirmed your booking, you realise that you will not be able to make your visit for whatever reason, please let us know by email or phone as soon as possible so that your slot can be made available for another group.
Booking Office
BAPS Shri Swaminarayan Mandir
105-119 Brentfield Road
Neasden, London NW10 8LD
Tel: 020 8965 2651 Ext. 2406 (Monday to Friday: 9am to 5pm)
Fax: 020 8965 6313
Email: booking@londonmandir.baps.org
For directions to BAPS Shri Swaminarayan Mandir, please click here.