How It Was Made

Not in modern times had a traditional stone mandir of this scale and intricacy been created outside of India. It was the first time ever in the western world.
The Multi-Fold Challenge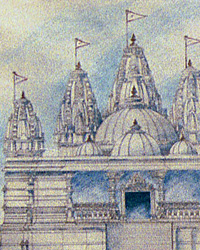 Firstly, the Mandir had to conform to India's ancient architectural texts, the Vastu Shastras, and yet also meet the requirements of Britain's stringent building code.
Secondly, which stone would be durable enough to withstand the harsh British weather, strong enough to be self-load-bearing without any steel reinforcement or support (as prescribed by the Vastu Shastras), and soft enough for intricate carving?
Thirdly, how would this stone be brought together with the finest Hindu craftsmanship found only in India and be transported to north-west London?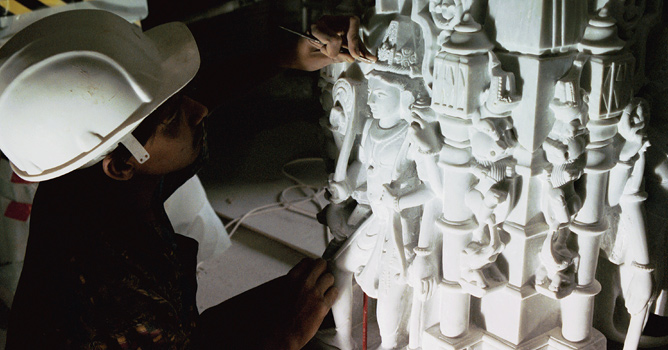 After much research, deliberation and innovative engineering, along with much-needed guidance and blessings from His Holiness Pramukh Swami Maharaj and the tireless efforts of thousands of volunteers, the pieces of this giant puzzle began to fall into place – quite literally.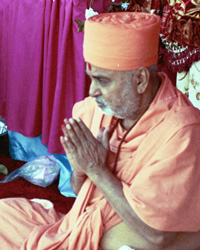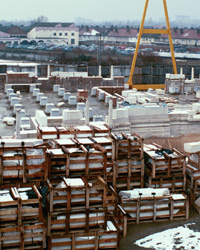 Almost 3,000 tonnes of Bulgarian limestone was shipped 3,900 miles to India along with 1,200 tonnes of Italian Carrara marble, which made its own journey of 4,800 miles.
With a further 900 tonnes of Indian Ambaji marble, the over 5,000 tonnes of stone was hand-carved by more than 1,500 skilled artisans at 14 different sites around India into 26,300 pieces. These were then coded, packed and sent on their final 6,300-mile journey to London where each piece – the largest weighing 5.6 tonnes and the smallest only 50 grams – was assembled like a giant 3-dimensional jigsaw puzzle, all within 2.5 years.
For a more detailed written account, please click here.