Gymnasium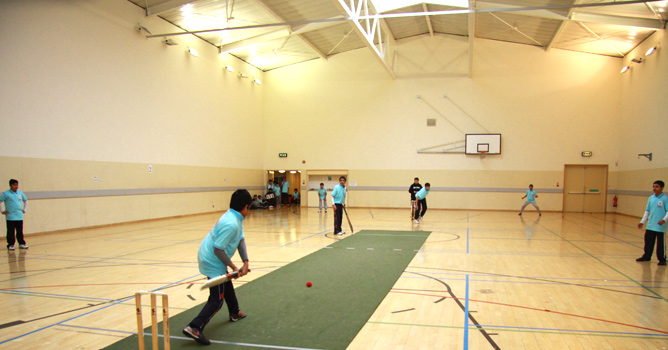 The multi-purpose gymnasium is a unique feature of the Mandir. Conceived with the younger generation in mind – 'those who come to play also learn to pray, and vice versa' – the sports facility has proven popular with members of all ages, and all abilities.
Measuring 30 metres by 18 metres (100 feet by 60 feet), and rising 7.5 metres (24 feet) high, the spacious area is fully equipped for a variety of sports and games. Football, indoor cricket, netball, badminton, volleyball, dodgeball, basketball and table tennis are regularly played here, supporting the Mandir's initiative of a healthy body as well as a healthy mind.
Sport also presents with it opportunities for enhancing values such as teamwork, responsibility, grace, and humility. With everyone encouraged to participate, it also becomes an important place for bonding.
Weekly fixtures include badminton evenings and football nights, while several national tournaments for all age groups are hosted here around the year, especially for football, netball and cricket.