Forthcoming Events
Swaminarayan Jayanti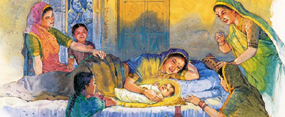 Thursday 30 March 2023
Rama Navmi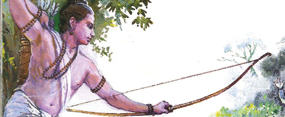 Thursday 30 March 2023
His Holiness Mahant Swami Maharaj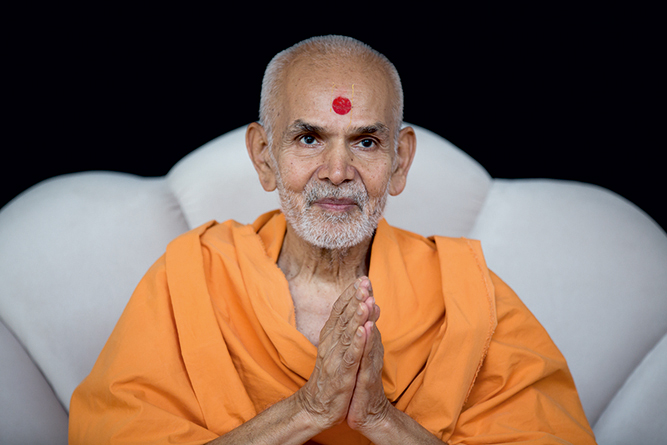 His Holiness Mahant Swami Maharaj is the sixth and current spiritual successor of Bhagwan Swaminarayan.
He was born on 13 September 1933 in Jabalpur, Madhya Pradesh, India. As a young child, he was blessed by Shastriji Maharaj (1892-1951), the founder of BAPS Swaminarayan Sanstha.
He was an exceptionally brilliant student. After completing his early schooling, he graduated with a bachelor's degree in agriculture.
Attracted by the spiritual charisma and selfless love of Yogiji Maharaj (1892-1971), he was ordained as a sadhu by Yogiji Maharaj in 1961 and was renamed Swami Keshavjivandas. Soon after he was appointed as the head (mahant) of the BAPS Swaminarayan mandir in Mumbai and its resident sadhus, and has since been respectfully known as Mahant Swami.
After Yogiji Maharaj's passing in 1971, Mahant Swami continued to serve devoutly under the guruship of Pramukh Swami Maharaj (1921-2016), travelling relentlessly throughout India and abroad to inspire and strengthen faith in countless devotees through his profound and thought-provoking discourses. He also offered his services during BAPS's mega-festivals, in children and youth activities, the Akshardham complexes, and other major projects.
His devotion to Bhagwan Swaminarayan and outstanding virtues of austerity, devotion, humility and service earned him the innermost blessings of his gurus Yogiji Maharaj and Pramukh Swami Maharaj, and left an indelible impression upon devotees and well-wishers.
Upon the passing of Pramukh Swami Maharaj in August 2016, and having been revealed by him as his spiritual successor, Mahant Swami Maharaj now presides as the current guru and spiritual guide of countless devotees, helming also the worldwide socio-spiritual activities of BAPS Swaminarayan Sanstha. He travels throughout the world inspiring millions through his insightful discourses and saintly life.
To learn more about Mahant Swami Maharaj, please click here.