Forthcoming Events
Swaminarayan Jayanti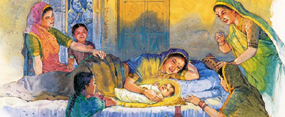 Thursday 30 March 2023
Rama Navmi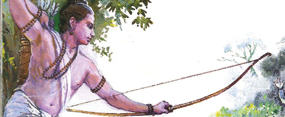 Thursday 30 March 2023
News & Events
Recycling Clothes for Climate Week
Saturday 9 March 2013
Climate Week was observed at BAPS Shri Swaminarayan Mandir, London on Saturday 9 March 2013 with a special clothes recycling drive organised by BAPS Charities. 
Climate Week is 'Britain's biggest climate change campaign, inspiring a new wave of action to create a sustainable future.' This year, the initiative was observed between 4 and 10 March and was Britain's biggest ever environmental occasion, attended by more than half a million people across more than 3,400 events. 
The event at the Mandir coincided with the International Women's Day conference titled 'Celebrating Women: Above and Beyond', which aimed to highlight the achievements of women and inspire delegates to make a positive contribution to society. Chief Guest and Keynote speaker at the conference was Home Secretary Rt. Hon. Theresa May MP. 
In keeping with the theme of going 'above and beyond', delegates were encouraged to recycle old and/or unwanted clothes, inspiring positive environmental action and increasing environmental awareness. The day was attended by more than 500 delegates and everyone was invited to bring their unwanted clothes with them. These clothes were collected and will be donated to the children's charity Barnardo's. 
Children and the environment are important to the Mandir. Volunteers recently teamed up with Thames 21 to clean the Brent Feeder Canal and BAPS Charities also raised funds for Barnardo's during its Annual Challenge in 2010. 
The day was attended by Casey Calista, Campaign Coordinator for Climate Week, as well as several representatives from Barnardo's. Casey praised the "tireless volunteering efforts" and said that such efforts "prove what great change can be made if we all act together." Casey also offered her congratulations for the International Women's Day celebrations, calling it an "inspiring event", and the clothing collection drive which she said "highlights another way to reuse our old items for good instead of adding to landfills." 
To learn more about Climate Week and Barnardo's, please follow the respective links.
Disclaimer: BAPS Swaminarayan Sanstha is not responsible for the content of external internet sites.