Forthcoming Events
Swaminarayan Jayanti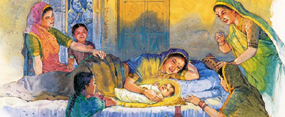 Thursday 30 March 2023
Rama Navmi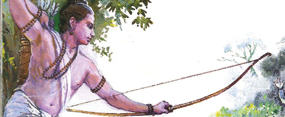 Thursday 30 March 2023
News & Events
Neasden Temple Participates in Opening Cultural Event for Brent
Saturday 18 January 2020
BAPS Shri Swaminarayan Mandir, London – popularly known as the 'Neasden Temple' – joined a cast of over 300 performers from schools, dance clubs and community groups across Brent to take part in RISE, the opening event of Brent's year as London Borough of Culture.
The spectacular outdoor family-friendly show was held on Saturday 18 January 2020 at Wembley Park on a large five-storey stage against the backdrop of Brent's iconic Wembley Stadium.
The programme, which was attended by The Mayor of London, Sadiq Khan, and thousands along Olympic Way, brought together theatre, dance, music and projection to tell the story of Brent through a mass-participatory performance.
Children from the Mandir performed the Shanti Path – Vedic prayers for peace, harmony and righteous prosperity to prevail in the local community and across the world. Children and youths from the Mandir also delivered a short cultural performance of lights amid vibrant projections of the Mandir on the large screens.
Devan Parekh, a lead volunteer of the Mandir, shared, "Neasden Temple has been an integral part of Brent's rich and vibrant culture ever since it opened in 1995. As we celebrate the Temple's 25th anniversary this year, it was fitting to support the Borough in beginning its year of activities as the London Borough of Culture. We look forward to welcoming more visitors to Brent from all parts of London and around the country to mark this very special year."