Forthcoming Events
Swaminarayan Jayanti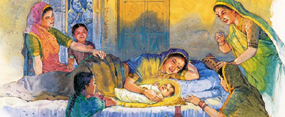 Thursday 30 March 2023
Rama Navmi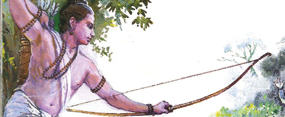 Thursday 30 March 2023
News & Events
Neasden Temple Partners with The FA to Promote Women's Football
Saturday 30 April 2022
BAPS Shri Swaminarayan Mandir, London – popularly known as 'Neasden Temple' – has partnered with The FA (Football Association) to promote football participation among girls and women.
The ground-breaking initiative forms a part of The FA's 'Legacy' programme ahead of the UEFA Women's EURO football tournament being played in England this summer.
The training session at Neasden Temple was held on Saturday 30 April 2022 in the purpose-built gym and delivered by professional football coaches from Middlesex FA. 48 girls and women aged between 6 and 60 years attended the session, which was thoroughly enjoyed by both the participants and the trainers.
The FA coaches were impressed with the commitment and enthusiasm of the attendees. Sian Osmond, Women's Recreational Football Officer at Middlesex FA, said, "We are always going to be so grateful to Neasden Temple for engaging with us and wanting to engage with the Legacy [programme] because we think it is so important that everyone has access to the game. It [football] brings communities together."
Neepa Patel, one of the volunteers at Neasden Temple helping lead the event, added, "We are deeply thankful to the coaches from Middlesex FA for delivering this hugely successful session. The Mandir is passionate about inclusivity in sport, and champions it through various tournaments for girls and women of all ages throughout the year. It's because we know how formative sports can be in helping individuals develop coordination, communication, collaboration, and other helpful life skills. By furthering our partnership with The FA, we look forward to encouraging more girls and women to play and support football, to enjoy and grow from football."
To learn more about the UEFA Women's Euro 2022 Legacy programme, please click here.
Disclaimer: BAPS Swaminarayan Sanstha is not responsible for the content of external internet sites.