Forthcoming Events
Swaminarayan Jayanti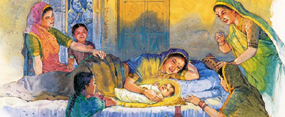 Thursday 30 March 2023
Rama Navmi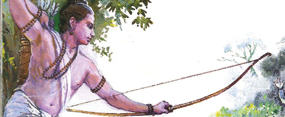 Thursday 30 March 2023
News & Events
Neasden Temple Hosts Big Lunch for Her Majesty's Platinum Jubilee
Sunday 5 June 2022
BAPS Shri Swaminarayan Mandir, London – popularly known as Neasden Temple – joined over 60,000 individuals and communities around the UK by holding a Big Jubilee Lunch on Sunday 5 June 2022.
The event formed a part of the official national community celebrations marking 70 years since Her Majesty ascended the throne, and followed the Beacon lighting ceremony at the Mandir a few days earlier.
Councillor Muhammed Butt, Leader of the Council, Cllr Krupa Sheth, Cllr Promise Knight as well as other representatives from Brent were joined by neighbours and members of the community for an afternoon of food, conversation and light entertainment.
After his visit, Cllr Butt said, "Wonderful afternoon at Neasden Temple's Big Lunch for the Platinum Jubilee 2022 celebrations. Thank you for everything you do in the community."
Rena Amin, one of the organisers of the event, added, "It was wonderful to welcome the local community and have an opportunity to celebrate the longevity and service of Her Majesty. As always, it was a pleasure to meet and engage with our lovely neighbours."
To learn more about The Big Jubilee Lunch, please click here.
Disclaimer: BAPS Swaminarayan Sanstha is not responsible for the content of external internet sites.