International Women's Day
Sunday 8 March 2020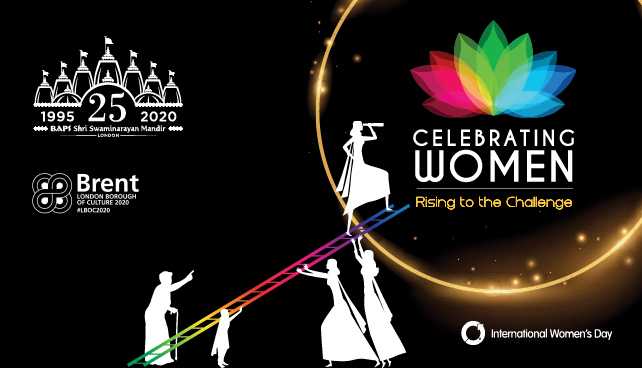 The Women's Forum of BAPS Swaminarayan Sanstha in the UK will be celebrating its annual International Women's Day with an enlightening series of events aimed at inspiring and empowering women of all ages.

This year's theme celebrates the versatility and tenacity of women in being able to overcome challenges in their personal and family lives, as well as from the influences of work and social media. In particular, the day will explore five key challenges: 1) Be Aware of Your Perceptions, 2) Seek Out Adventure, 3) Stand Up Against Abuse, 4) Social Media, and 5) The Mandir Legacy.

This year's celebrations are particularly special because they come on the 25th anniversary of the Mandir, and will be in collaboration with Brent Council, which is celebrating 2020 as the Mayor of London's 'London Borough of Culture'.
Date & Time
3.00pm to 6.00pm
Sunday 8 March 2020
Venue
BAPS Shri Swaminarayan Mandir, London
Attendance
By Invitation Only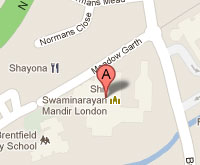 If you are coming to the Mandir by public transport please use the widget below from Transport for London
BAPS Shri Swaminarayan Mandir
Pramukh Swami Road
Neasden, London NW10 8HW, UK
T: +44 (0)20 8965 2651
F: +44 (0)20 8965 6313
E: info@londonmandir.baps.org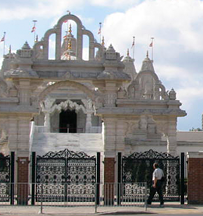 Admission Free
General Opening Times
Mon to Sun: 9.00am to 6.00pm
Allow at least 2 hours for a complete tour
Free public tours
Audio Tour Guides available
Wheelchair access and lifts available
Online Celebrations
Each year on 8 March, individuals and organisations across the world gather to celebrate International Women's Day (IWD) in honour of the significant achievements that women have made throughout the course of history.

The day was ratified by the United Nations in 1977, but has been observed around the world since the turn of the 20th Century.

BAPS Swaminarayan Sanstha's celebration of IWD represents its on-going commitment to women and matters of importance to women, as inspired and guided by His Holiness Pramukh Swami Maharaj and His Holiness Mahant Swami Maharaj.
Related