Your Support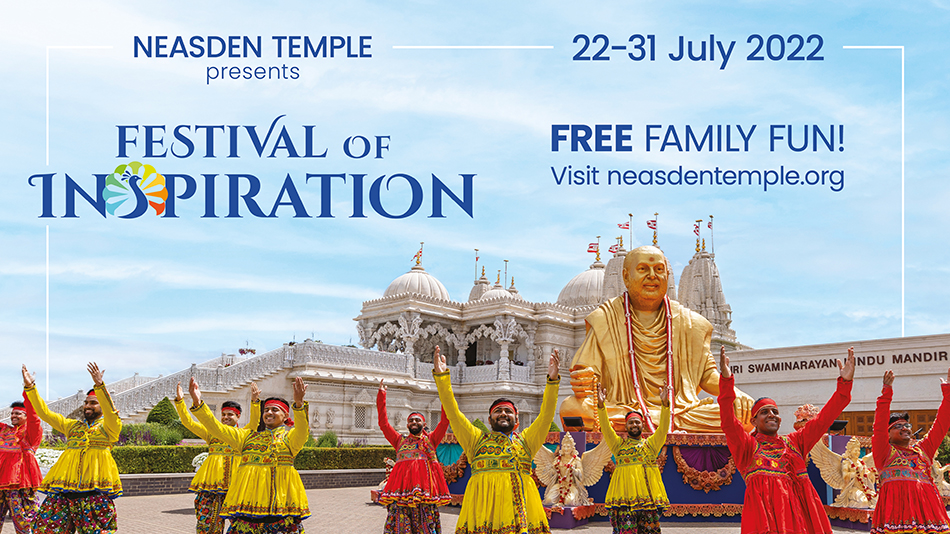 Thank you for choosing to support the 'Festival of Inspiration' at Neasden Temple.
The Festival is a humble voluntary effort to inspire individuals, families and the wider community through the life and work of His Holiness Pramukh Swami Maharaj, as a celebration of his centennial birth anniversary.
Please take a few moments to fill in the form below and progress to a secured giving website.
Your kind contribution will go towards supporting these and other general voluntary efforts, and will not be restricted to funding a particular ceremony, item or project.