Rama Navmi
Sunday 14 April 2019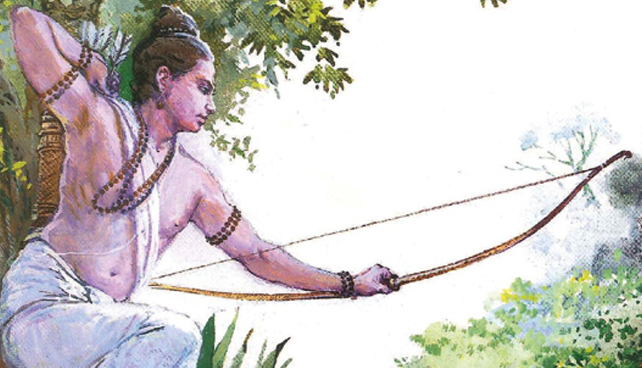 Shri Rama is an avatar of Vishnu and a popular deity for Hindus around the world. He manifested on earth thousands of years ago on the Hindu calendrical day of Chaitra sud 9. This year, that day falls on Sunday 14 April. It will be celebrated at the Mandir with a host of devotional festivities, including a ceremonial offering of food (the 'annakut'), singing, chanting, and an arti at noon signifying the auspicious birth.
Annakut Darshan
9.00am to 8.00pm
Annakut Thal
11.00am

Arti Signifying Birth
12.00 noon
Kirtan Bhakti (Devotional Singing)
6.00pm to 7.00pm
Evening Arti
7.00pm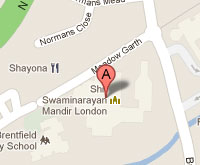 If you are coming to the Mandir by public transport please use the widget below from Transport for London
BAPS Shri Swaminarayan Mandir
105-119 Brentfield Road
Neasden, London NW10 8LD, UK
T: +44 (0)20 8965 2651
F: +44 (0)20 8965 6313
E: [email protected]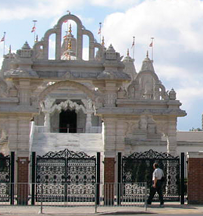 Admission Free
General Opening Times
Mon to Sun: 9.00am to 6.00pm
Allow at least 2 hours for a complete tour
Free public tours
Audio Tour Guides available
Wheelchair access and lifts available
Learn More
Shri Rama's exemplary life teaches values of truth, justice, valour, compassion, and other virtues of an ideal ruler, citizen, and son.

His abiding consort and devotee is Sita. She exemplifies fidelity, true love, maternal perfection, faith, and other virtues of an ideal devotee.

Banished to the forest for 14 years, Rama was accompanied by Sita and younger brother Lakshman. While there, Sita was abducted by the evil king Ravan. Rama heroically rescued Sita with the help of Lakshman and an army led by Hanuman, a story vividly chronicled in the Ramayan epic.
Related