Learning & Education

A visit to BAPS Shri Swaminarayan Mandir is an ideal way to learn about Hinduism in the Religious Education curriculum and get a firsthand experience of the Hindu faith in practice. Students young and old – as well as teachers – find their trips to the Mandir educational, inspiring and memorable.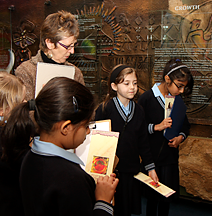 Find here all you need to know about an educational visit to the Mandir and how to arrange one.

Booking Form
Getting Here
Visitor Guidelines
Health & Safety Information
Resources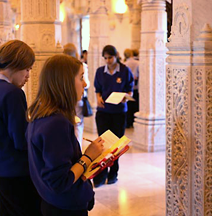 Below are a few links to help you learn about some important Hindu beliefs, values and practices.
Student Worksheets
What is Hinduism
FAQs About Hinduism
Principal Beliefs of Hinduism
'Understanding Hinduism' Guidebook
Swaminarayan Hindu Theology
Sacred Images and Hindu Worship
Arti: The Hindu Ceremony of Light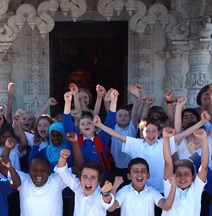 The organization and general experience could not have been better. The children gained knowledge of Hinduism that could not have been achieved in the classroom.
RE Teacher, Brill School, Bucks
It was the best school trip we have been on so far.
Class 5, Pitsea Junior School, Essex
So well organised with such calm transitions from one activity to the next. This is my 10th year visiting – a wonderful day!
Head of RE, The Warriner School, Oxfordshire
Read more school opinions here.
Related