Forthcoming Events
Maha Shivaratri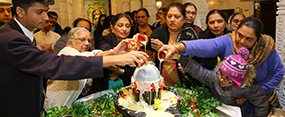 Monday 4 March 2019
International Women's Day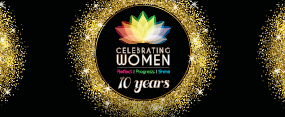 Sunday 10 March 2019
Holi Celebrations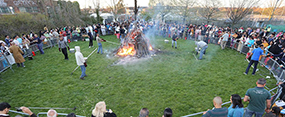 Wednesday 20 March 2019
BAPS Charities Annual 10K Challenge
Sunday 28 April 2013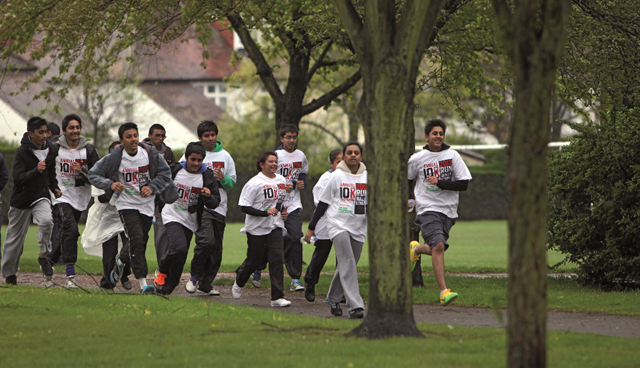 Every year, almost 4,000 people of all ages and backgrounds come together around the country to participate in the BAPS Charities Annual 10K Challenge. It is a chance to have fun, do something healthy, and most importantly, raise valuable funds for a variety of worthy causes.
Join us this year as we support the work of BAPS Charities and its national beneficiary, KIDS.
Starting Venue
BAPS Shri Swaminarayan Mandir
Date
Sunday 28 April 2013
Time: Registration
8.00am onwards

Time: 10K Challenge
9.00am to 1.00pm
Refreshments
Available along the way

What You'll Get
All participants receive a T-shirt and certificate for completing the Challenge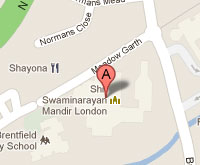 If you are coming to the Mandir by public transport please use the widget below from Transport for London
BAPS Shri Swaminarayan Mandir
105-119 Brentfield Road
Neasden, London NW10 8LD, UK
T: +44 (0)20 8965 2651
F: +44 (0)20 8965 6313
E: [email protected]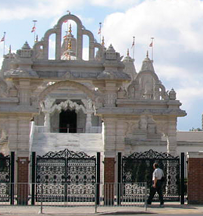 Admission Free
General Opening Times
Mon to Sun: 9.00am to 6.00pm
Allow at least 2 hours for a complete tour
Free public tours
Audio Tour Guides available
Wheelchair access and lifts available
Learn More
This year, BAPS Charities is supporting KIDS, a national charity working with disabled children, young people and their families across England.
KIDS' vision is a world in which all disabled children and young people realise their aspirations and their right to an inclusive community which supports them and their families.
To learn more about the great work of KIDS, please click here.
And to help us help KIDS, please join us for this year's BAPS Charities Annual 10K Challenge!
Related