Forthcoming Events
Maha Shivaratri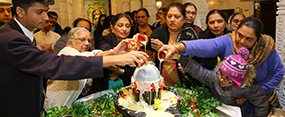 Tuesday 13 February 2018
Holi Celebrations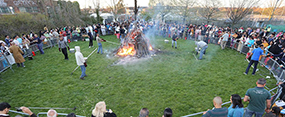 Thursday 1 March 2018
International Women's Day
Saturday 11 March 2017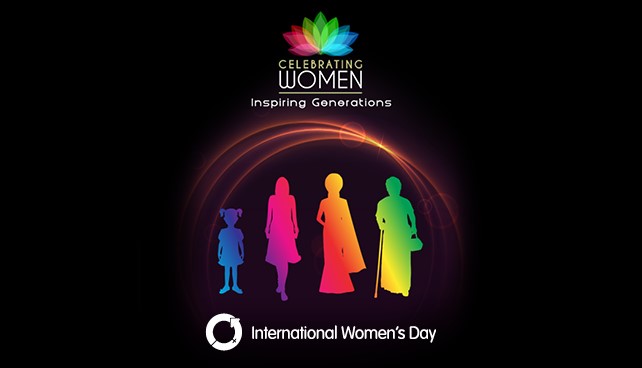 BAPS Women's Forum, UK will be celebrating International Women's Day this year with an enlightening event aimed at inspiring and uniting women of all generations.
The event will explore three messages from His Holiness Pramukh Swami Maharaj:
1) Think Big: 'Be the best.'
2) Service: 'In the joy of others lies our own.'
3) Dedication: 'The future is bright.'  
The programme will include sketches, videos, a thought-provoking chat show, an entertaining game show, and talks by two esteemed women.
Date & Time
5pm to 8pm Saturday 11 March 2017
Venue
BAPS Shri Swaminarayan Mandir, London
Invited Speakers
Ms Janhavi Dadarkar: Course Leader, Institute of Directors
Ms Bharulata Kamble: First woman to drive solo through the Arctic Circle
Dress Code
Traditional Indian
Attendance
By invitation only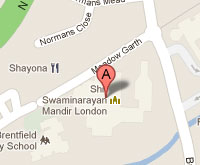 If you are coming to the Mandir by public transport please use the widget below from Transport for London
BAPS Shri Swaminarayan Mandir
105-119 Brentfield Road
Neasden, London NW10 8LD, UK
T: +44 (0)20 8965 2651
F: +44 (0)20 8965 6313
E: [email protected]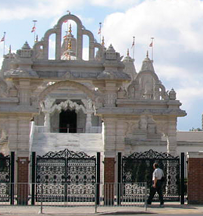 Admission Free
General Opening Times
Mon to Sun: 9.00am to 6.00pm
Allow at least 2 hours for a complete tour
Free public tours
Audio Tour Guides available
Wheelchair access and lifts available
Learn More
Each year on 8 March, individuals and organisations across the world gather to celebrate International Women's Day (IWD) in honour of the significant achievements that women have made throughout the course of history.

The day was ratified by the United Nations in 1977, but has been observed around the world since the turn of the 20th Century.

BAPS Swaminarayan Sanstha's celebration of IWD represents its on-going commitment to women and matters of importance to women, as inspired and guided by His Holiness Pramukh Swami Maharaj and His Holiness Mahant Swami Maharaj.
Related