Forthcoming Events
Diwali Celebrations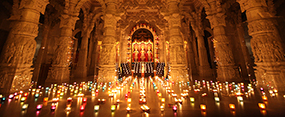 Sunday 27 October 2019
Hindu New Year Celebrations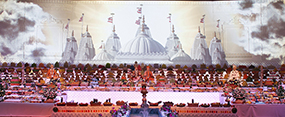 Monday 28 October 2019
International Women's Day
Sunday 10 March 2019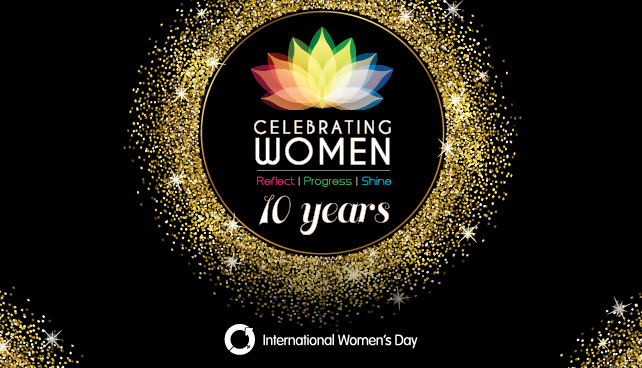 The Women's Forum of BAPS Swaminarayan Sanstha in the UK will be celebrating its 10th annual International Women's Day with an enlightening series of events aimed at inspiring and empowering women of all ages. The day will aim to help women:
1) REFLECT on our personal stories and achievements.
2) PROGRESS by learning a new skill through an interactive exhibition, informative workshops and TED-style talks by Seema Sharma (Dentist, Entrepreneur, Management Consultant and Philanthropist) and Lois Stonock (International Cultural and Creative Consultant)
3) SHINE by being inspired by a panel of esteemed women at the cutting-edge of their respective fields: Babita Sharma (Media), Sonal Sachdev-Patel (Publishing), Smita Oza (Law), Abha Thorat-Shah (Charity), Lakshmi Kaul (Industry) and Rupa Ganatra (Management).
Also on display throughout the day will be 10 silk scrolls hand-painted by volunteers of the Women's Forum, with the support of Arts Council England, which impressively portray key values inspiring women of all faiths.
Date & Time
1.00pm to 8.30pm
Sunday 10 March 2019
Venue
BAPS Shri Swaminarayan Mandir, London
Keynote Speaker
Lucy D'Orsi: Deputy Assistant Commissioner of Metropolitan Police
Attendance
By Invitation Only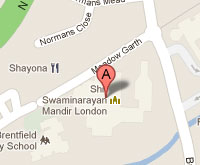 If you are coming to the Mandir by public transport please use the widget below from Transport for London
BAPS Shri Swaminarayan Mandir
105-119 Brentfield Road
Neasden, London NW10 8LD, UK
T: +44 (0)20 8965 2651
F: +44 (0)20 8965 6313
E: [email protected]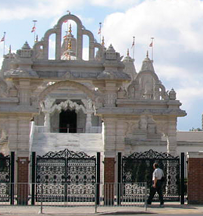 Admission Free
General Opening Times
Mon to Sun: 9.00am to 6.00pm
Allow at least 2 hours for a complete tour
Free public tours
Audio Tour Guides available
Wheelchair access and lifts available
Learn More
Each year on 8 March, individuals and organisations across the world gather to celebrate International Women's Day (IWD) in honour of the significant achievements that women have made throughout the course of history.

The day was ratified by the United Nations in 1977, but has been observed around the world since the turn of the 20th Century.

BAPS Swaminarayan Sanstha's celebration of IWD represents its on-going commitment to women and matters of importance to women, as inspired and guided by His Holiness Pramukh Swami Maharaj and His Holiness Mahant Swami Maharaj.
Related