Forthcoming Events
Maha Shivaratri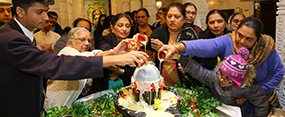 Monday 4 March 2019
International Women's Day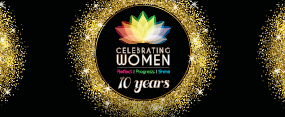 Sunday 10 March 2019
Holi Celebrations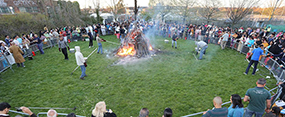 Wednesday 20 March 2019
Visitor Opinions – Schools (2019)
2018 – 2017 – 2016 – 2015 – 2014 – 2013 – 2012 – 2011 – 2010 – 2009 – 2008 – 2007 – 2006 – 2005
Thank you once again for another superb visit to the Mandir. It was great learning for the children and a truly enriching experience. The pupils all gained so much from it and thank you to all the wonderful staff who helped make the day the great success that it was.
I greatly look forward to future visits.
Paul Morgan-Jones
Head of Theology, Philosophy and Religion
Holmewood House Prep School
Tunbridge Wells, Kent
14 February 2019
Thank you very much for your time and sharing your knowledge with our pupils. They all enjoyed your presentation and were able to share many of the facts when we returned to school.
Some of my pupils have drawn a beautiful picture of the temple and we will send a copy to you as a thank you.
It is a remarkable place of worship and also a monument to dedication, belief, hard work and craftsmanship.
It was a wonderful experience to visit the Mandir.
Rachel Garland
Year 3 Teacher
Leopold Primary School
Harlesden, London
3 February 2019
Thank you for hosting Briscoe Primary and Nursery school at the BAPS Shri Swaminarayan Mandir Temple on Wednesday. We look forward to visiting again with more year groups in future.
The children loved it and were very excited to experience the Arti and seeing Murtis of gods they have learnt about in school. All our members of staff found the experience to be an uplifting and joyful one.
Thank you and your community for being wonderful hosts.
Peter J. Hillman
Key Stage 2 Teacher
Briscoe Primary and Nursery School
Basildon, Essex
1 February 2019
As always, the visit was a delight and we hope to be visiting you annually with our 186 Year 8 boys for many years to come. You are always friendly and welcoming, and amenable to us having a plan and working around it, so long as we work around the Arti ceremony and the closing of the shrine room.
Karen Crussell
Head of Religious Studies
Aylesbury Grammar School
Aylesbury, Buckinghamshire
30 January 2019
As always our children benefited greatly from their visit to the BAPS Shri Swaminarayan Mandir. You are all so welcoming and tolerant of the children. It is especially lovely to see some of our children who have very limited experiences expressing their delight in their surroundings.
Many thanks again. I'm sure we will see you again next year.
Liz Jeary
St Andrew's Junior School
Hatfield Peverel, Chelmsford
30 January 2019
As always, our visit was very enjoyable and the students learned and experienced much about Hinduism. We appreciated very much the kindness, care and attention given to us by the volunteers and staff in the Temple.
Thanks, and look forward to our visit again next year.
Alex Waring
Head of Theology, Philosophy and Religion
Year 8 Form Tutor
Eaton House The Manor
London
8 January 2019