Forthcoming Events
Open House London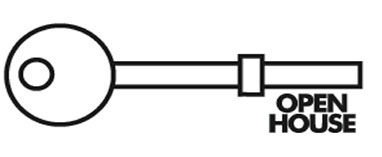 Saturday 21 & Sunday 22 September 2019
Visitor Opinions – Groups
We just want to let you know that we had an amazing visit. Our girl scouts has been completely passionate during the visit. Your guide has been an outstanding host! He has adapted his explanation to the little girls. We really enjoyed to discover part of your culture!
Fanny-Mei
Scouts et Guides de France
2 May 2019
We would like to thank you very much for letting us visit your special place and giving us a small insight to your culture and beliefs.
Carol Saxton
Norwood U3A
Lambeth, London
30 April 2019
I would just like to say that we were made most welcome. A lovely volunteer took us around. 54 more members are looking forward to our visit on 23rd April.
Jacqueline Cobb
Chess Valley U3A
Hertfordshire
30 March 2019
The Arts Society group thoroughly enjoyed their visit and found your guide very informative. The Temple is a gorgeous addition to the architecture of London and everyone thought the Hindu message is an example to us all in these times of trouble.
Vicki Risius
The Arts Society, Englemere
Ascot, Berkshire
30 March 2019
On behalf of our passengers, I can tell you that they thoroughly enjoyed the visit to the Temple and for the meal after at the Shayona Restaurant. We already have another full coach party visiting you on Thursday 11th April. We look forward to seeing you then.
Kim Hiller
Roadmark Travel
Storrington, West Sussex
20 March 2019
Many thanks for such an enjoyable visit. Our group thought the visit to the Mandir so interesting and we learned so much about the Hindu faith. For most of us it was an extremely unusual venue and we loved every moment of it and will recommend it to others to visit too.
The lunch at the Shayona restaurant was excellent and we certainly had a taste of India on that day.
It was rather a grey day weather wise and I personally would love to come perhaps in the summer to experience everything again.
Elspeth Lockwood
Visits Secretary
The Arts Society
Goring, Oxfordshire
6 March 2019
The feedback I have had from my group members has been overwhelmingly positive. They found the visit educational, interesting and enjoyable. We had a warm welcome from your team and found you all to be helpful, courteous and flexible. The lunch in the restaurant was also very much enjoyed. It was a full day but I am sure many of us would have liked to stay longer!
Jim Hook
Thorley U3A Cultures and Customs Group
Thorley, Hertfordshire
28 February 2019
I would really like to thank you, on behalf of my Group, for the thoroughly enjoyable and informative visit to the Mandir on Thursday 21st Feb.
I was so impressed with the organisation of the tour, including video, talks, Hindu Exhibition and Arti. We all found the group guide so friendly and instructive which added to our enjoyment. 
Many thanks again As I am visiting Alabama and Georgia USA in May, I hope to visit the Mandir in Atlanta as well.
Val Barclay
25 February 2019
Thank you very much for making our visit on 21st February so interesting and enjoyable!! All the ladies and gents felt that they got something special from the experience!! Some felt being peaceful and calm!! Some will be visiting again soon, bringing family and friends.
The lunch was enjoyed by all! A treat for the price! The shop was another interest for us all. We ended up buying lots of goodies.
Once again, a huge Thank You from all!
Shoba Mooneeram
Walton-on-Thames Women's Institute
Walton-on-Thames, Surrey
24 February 2019
We would just like to say how very much we all enjoyed our visit to your wonderful Temple yesterday which we all found both interesting and informative. Please thank all involved with our visit for their enthusiasm in showing us around and we found the Museum helped us to understand all about the history of the Hindu religion.
We are hoping to return some time soon as we have other members in our U3A Group who were unable to attend on this occasion.
Tricia Reeve & Val Smith
Chalfonts U3A
Chiltern, Buckinghamshire
16 February 2019
10 people made the visit which they found very interesting. They all remarked how much they enjoyed it and the kindness shown to them by all the people they met.
I pass on everyone's thanks to all at the BAPS Shri Swaminarayan Mandir.
Valerie Graham
Bookham and District U3A
Bookham, Surrey
28 November 2018
Our day went very well. We were impressed by the help and attention that was given to us. Of course we learnt a lot and that was what we were hoping for. Thank you so much to all those that made this happen. Everyone was very kind. After our visit to the temple, we visited the restaurant and enjoyed a wonderful lunch.
I hope to recommend this trip to others. 
Elizabeth Aumeer
Sutton U3A
Sutton
30 October 2018
Everyone was most impressed! I feel we learnt a lot about Hinduism which seems a wonderfully tolerant religion. Also the building is beautiful. 
Altogether one of our very best visits. Thank you and the people who looked after us.
Brian Cookson
Discovering London
London
24 September 2018
As we had hoped, the trip to Neasden Hindu Temple was very successful and oversubscribed. Three main memories remain: the talk by our very informative and amusing guide, the Arti ceremony and our meal in the Shayona Restaurant. We helped ourselves to a wonderful selection of vegetarian dishes and then returned home with interesting ingredients from the food Shop to experiment ourselves. The exhibition 'Understanding Hinduism' was of great interest too including a short film on the building of the Temple as well as details of the ancient Indian achievements in science, astronomy and mathematics. We had so much to see and do most of us only glimpsed the sculptured flowerbeds and parterre of the gardens!
Jenny Long
The Royal Botanic Gardens
Kew, London
16 September 2018
Thank you so much. It was wonderful. Our guide was lovely and knowledgeable. Everyone was friendly. The building is a unique piece of art and the atmosphere is out of this world. Very peaceful and spiritual. Thank you so much.
Agnes Jung
Shanti Yoga Safari
Waterloo, London
9 September 2018
I have had some great feedback from my colleagues who came on this trip with me. Everyone really enjoyed it. We were there for about 2 hours and were in time for the arti which was so beautifully done.
The mandir is so beautifully made and we found it very calm.
My colleagues and I found the shop to be well priced and most of us bought from there.
Thank you for your hospitality and I'm sure we will organise another trip to the mandir in the future.
Rita Gogana
Department of Work and Pensions
Leicester
8 September 2018
How can I begin to pass on to you the wonderful comments from the whole group? The fabulous Mandir itself so beautiful and majestic, the welcome extended by all your volunteers who truly made us feel comfortable and patiently answered all our questions and we felt ourselves particularly fortunate to have visited on such an auspicious day. Just because I had loved my visit earlier in the year did not mean that I was sure everyone else would be as enthusiastic in their appreciation as I am. However, I have been inundated with thankyous for introducing them to the experience. Please thank all your wonderful volunteers. I am looking forward to bringing other friends to visit in the future.
Linda Liston
The Arts Society Chiltern
Chiltern, Buckinghamshire
6 September 2018
Thank you for allowing us to visit your amazing Temple. My whole group found the visit very informative and interesting. The exhibition about the Hindu religion was particularly interesting, as was the film on the construction of the building.
Pamela Freer
Upminster U3A
Upminster, Havering
25 July 2018
I received very good feedback from my group regarding their visit to the Temple at Neasden. Several members contacted me after the visit to say how much they had enjoyed it, and how helpful the staff at the Temple had been in escorting the group and explaining what they were seeing.
I understand they finished their visit with a very pleasant meal at the Indian restaurant in the car park across the road.
Thank you for arranging such a successful visit.
Barbara Lowe
S.E. London HF Rambling Group
London
24 July 2018
We arrived late on the morning of the 25th due to holdups on the M1 and the A406 and were worried that we might miss our tour, but we received a warm and courteous welcome by the volunteers at the Prayer Hall who were not in the least put out by our lateness! We then joined a talk with a class of schoolchildren and we sat at the back. 
All the guides were very helpful and the tour went well. 
Everyone really enjoyed their meal at the Shayona restaurant – meals are always the highlight of an event aren't they? – and we thought the exhibition was well staged and informative too.
Lynn Barker
Baconian Club of St Albans
St Albans, Hertfordshire
23 July 2018
Myself and my team came and visited 13th July. Of a party of 6, 5 of us had never visited before and had little or no knowledge about Hinduism. The exterior of the temple is breathtaking and the gardens were beautifully designed and well kept even in the lovely hot weather we are experiencing. The craftsmanship on the outside is stunning. We could of spent hours taking in every part.
Our guides were very informative, answering our questions, telling us the history of the building and explaining what each part or room was about. When we attended the Mandir was shut which was ok as we went for lunch and continued the visit and came back at 4 which was so worth it. I know myself and the others were taken aback by the beauty of the deities and the love and devotion shown to them. We missed the Abhishek ceremony sadly. We also took the opportunity to visit the exhibition. It was very well laid out, informative, and told us so much.
We came away from there with a warmth and understanding about the Hindu faith all encased in one of the most beautiful surroundings ever. It will not be our last visit as we have vowed to come again. Thank you for allowing us to spend the day here and thank you to your guides.
Sarah Ives
Business Support Officer and Social Justice Ambassador
Department for Work & Pensions
London
23 July 2018
This email is to thank you all for making this day exceptional for us. We consider our self very lucky for having the opportunity to meet our guide and for receiving the brief by him. It was very much appreciated and we will all bring with us forever all the information. 
Thank you for allowing us to participate in the ceremony with the water – everyone today here in our office are sharing what they have been doing with a lot of enthusiasm.
You made us feel precious and I just wanted to thank you!
Claudia Martiradonna
Operations Manager
VistaJet Limited
Malta
20 June 2018
Our visit to the temple was a fascinating and enlightening experience, which all of us thoroughly enjoyed. From our enthusiastic guide, the marvellous temple, the ceremony and delicious food we had an outstanding day. Thank you so much.
Brian Blanchard
Worshipful Company of Builders
London
8 June 2018
We saw the video and had a talk with someone in one of the halls, then went upstairs, returning back to the hall for a further discussion and receiving a souvenir brochure. We then went on to have an excellent lunch in the restaurant!
Everyone enjoyed our visit and many thanks to all the people who made us so welcome.
Valerie Sandle
Macular Society Reading Group
Reading
30 May 2018
On behalf of our U3A Exploring London Group I would like to say how much we enjoyed our visit to your temple. We found learning about the Hindu faith extremely interesting and everyone was so friendly and welcoming. The day after the visit I received many emails from the group saying how much they had enjoyed the visit. Special mention was also given regarding the superb buffet meal we had in the restaurant. In all the day was a wonderful experience.
Anne Jones
U3A Exploring London
London
17 May 2018
Our group had a really enjoyable visit to the Temple and found all the information very enlightening. Thank you so much to everyone who contributed to our education into the Hindu faith. The lunch was a delight and enjoyed by everyone too and most people indulged in some shopping either in the souvenir shop, the coffee shop or the supermarket. All in all it was a very successful trip.
Pat Farnsworth
Decorative & Fine Arts Society
Sanderstead, Croydon
16 May 2018
I would like to tell you how much we all enjoyed our visit and tour of your wonderful temple. Everyone came away very impressed with your kindness in allowing us to witness your devotions, and hear the explanations provided by our guide. Several people mentioned that they would love to visit you again, perhaps with their own families.
Eleanor Allenby
Salisbury & District U3A
Wiltshire
26 March 2018
I can confirm that we all enjoyed our visit to the Mandir. The visit was very well organised, informative and thought-provoking. I have received very positive feedback. All your volunteers were so helpful. Thank you for welcoming our U3A members.
Gloria Blanchard
Roding Valley U3A
Essex
26 March 2018
We had a very interesting morning and our guide was excellent in every way. We were so impressed with the atmosphere. Thank you.
Anne Kay
Rickmansworth Townswomen's Guild
Hertfordshire
23 March 2018
We were unsure what to expect when booking a Tour at the Shri Swaminarayan Mandir at Neasden, but our group, consisting of 71 people, was extremely impressed with the whole experience. We were met by our guide who was so interesting and helpful throughout our visit which included a tour of some of the Temple, attending a Ceremony, viewing the extraordinary carvings of obviously very talented craftsmen and an exhibition explaining a little about Hinduism and the Gods. We came away having learnt so much about this fascinating place and it's people. It was a real education to us, most of us knew so little about Hinduism. I would recommend it to everyone. You can go in for a short visit, or spend several hours. Our visit was completed with a lunch at the restaurant which was also extremely enjoyable.
Maggie Evans
Aston Clinton U3A
Vale of Aylesbury, Buckinghamshire
7 February 2018
I would like to say how much our group enjoyed our visit to the temple yesterday. We learnt a lot, both from the exhibition and the many volunteers who talked to us and were so helpful. Our guide took us through a very interesting and wide-ranging discussion which was so involving that we were late for lunch!
Once again, many thanks and all best wishes for the future of the temple.
Frank Cross
Bookham and District U3A
Surrey
2 February 2018
On behalf of the London Appreciation Society, I am writing to thank you very much indeed for our excellent visit to the Mandir last Friday. I would particularly like you to thank the guide, for his patience, kindness and detailed answering of our questions. He did an excellent job.
Our group enjoyed watching the Prayer Service and being allowed out onto the balcony to see the gardens. They were also very interested in the exhibition.
Once again, very many thanks.
Margaret Munn
Tour Organiser
London Appreciation Society
25 January 2018
I write to offer my most sincere thanks to you for a wonderful visit to the Mandir yesterday. We were received with great courtesy and kindness by every one of your staff.
I would particularly like to thank our guide for his excellent briefing; he made the tour very special and he was very clear and knowledgeable; we all gained much from listening to him.
It was a great visit and I am indebted to you for your personal support. I will certainly come again. You have a very special place and the achievement of raising such a magnificent building in London with all the effort involved is staggering.
David Steele
The College of St George
Windsor Castle
Windsor, Bershire
11 December 2017
A very big thank you for our excellent visit to the Temple today. Everyone found the tour fascinating and the temple stunning. Many of them commented as to how welcoming you were. The restaurant also gave us an excellent buffet lunch and I think many people will be returning!!
Jackie Thompson
Friends of Pitzhanger Manor and Gallery
Walpole Park, London
27 November 2017
The group had a very enjoyable visit. It was quite a long journey for us by public transport, traveling from Essex but it was well worth it. Everybody in the group remarked on the beautiful building ,and the guide's talk gave us an insight into the Hindu faith. A most enjoyable day.
Brian Andrews
Hullbridge U3A
Essex
18 November 2017
We all found our visit so very interesting and we appreciated the opportunity to have some insight into the Hindu faith. Thank you all for making our whole group so welcome.
Jan Plummer
Sarratt & District U3A
Hertfordshire
17 November 2017
We are thankful for being introduced to the Shri Swaminarayan Mandir in Neasdan.
The outside and interior of the Mandir are a delight to behold and enjoy. The materials used, the craftsmanship and the beautiful layout convey the desired sense of peace and tranquillity so necessary in our modern life.
The arti ceremony, the video and the exhibition were very interesting and informative.
Our Group had a very enjoyable visit.
On behalf of the Socratic Group, I thank the administration of the Mandir for making the visit a very pleasant experience.
Capt. Joan Jaffrey
Socratic Group
10 September 2017
Thank you so much for arranging the tour. It was a great experience and the tour guide was very informative and helpful. All our tour members really enjoyed the experience.
Shenaz Shamji
Southeast Seniors Club
23 July 2017
We really enjoyed our visit. It was really interesting to hear about how the temple was built and gain so much insight into the Hindu faith.
We were treated very courteously, given just the right amount of information and everyone's questions were answered.
I would certainly recommend it to other similar groups.
Above all your temple is so amazingly beautiful and such a surprising sight in the middle of Neasden.
Sheila Oliver
Barnet U3A London History Group
Barnet, London
9 June 2017
A huge thank you to everybody at the temple who gave us such a wonderful day on Friday 2nd June. Our group were in awe of this wonderful building. We had a lovely guide who shared your culture with us and we came away with a better understanding of your faith. He was so patient with us and answered many of our questions. I am sure we will visit again.
Once again, I would like to thank everybody from the security guards, assistants in and around the temple who gave us such a warm and friendly and courteous welcome, and of course our lovely guide for the day.
Yvonne Almond
Almond Ladies
Suffolk
4 June 2017
May I thank the Mandir and all the organizing members who had made our visit to the temple a wonderful and memorable day for all those who attended.
I was really impressed with the video show that was organised for us and also the visit to the temple at the correct time.
All the visitors found it very interesting and have now been enlightened about Hinduism.
It was really nice that a minute silence (in respect of the bombing at Manchester) was observed at the end of the Q&A.
The people were awed by the arrangement for the room given to us for refreshments next to Shayona and also for the catering that was supplied.
Raj Vora
Rotary Club of South Woodham Ferrers
Chelmsford, Essex
31 May 2017
Thank you. We enjoyed our visit to BAPS Shri Swaminarayan Mandir yesterday. Your introduction and explanations of Hinduism were very much appreciated and discussed on our journey home. Sadly the rain was an unfortunate feature which may have prevented us seeing more of the external structure although it led to more visiting the shop and restaurant; each interesting in their own way.
Our thanks to all your staff who were so willing to answer questions and point us in the right direction whilst we wandered amongst the beautiful carving everywhere.
John Wright
London & South-East Walkers
18 May 2017
The Trefoil group really enjoyed the visit and we all felt it was a lovely opportunity to learn about the building of your Temple and your faith. The welcome was so sincere and we were all happy to be in your beautiful building sharing the experience of peace and tranquillity.
We have spread the word in Amersham about our visit and hope you get some Guides or Brownies make the trip.
Ruth MacGill
Amersham Trefoil Guild
Amersham, Buckinghamshire
10 May 2017
On behalf of Tunbridge Wells U3A, I should like to thank you so much for a most interesting and informative tour of the Shri Swaminarayan Mandir yesterday. I thoroughly enjoyed all of it and there were so many lovely comments. Please thank the gentleman who was our guide; he was so kind and gave us a good insight into Hinduism and answered our questions so eloquently.
Stella Westrup
Tunbridge Wells U3A
Tunbridge Wells, Kent
3 May 2017
It was so nice of you to take your valuable time out and show our group around your wonderful Mandir. We all had a great time and everyone came back so enriched. On behalf of the Crondall WI I would extend my thanks to you and all concerned. You are doing a great job in helping locals understand our culture and I pray to the almighty to continue giving you and your team the strength to serve all.
Pritpal Singh
Crondal Women's Institute
Crondal, Hampshire
20 April 2017
On Thursday I brought a ladies' group to visit the Temple. The feedback from the members was very positive. The ladies enjoyed and found the guide's talk extremely informative and thought-provoking. The responses by the temple guide to questions asked showed consideration and wisdom. Please thank him for his time and professionalism.
The members were obviously impressed with the beauty and serenity of the temple and the kindness of the staff and volunteers who are a credit to your faith. Thank you for the experience.
Maggie Mackenzie
Dinamics
19 March 2017
Please pass on our thanks to all at the Mandir for making the visit last Saturday so worthwhile and interesting. Everyone was most welcoming and the guidance and talk given in the Haveli Prayer Hall was fascinating and educational and opened our eyes on another side of life.
In the end there were 20 of us from Selsdon Camera Club who made the visit and all went away knowing that they would like to return for another visit in the future.
We had an excellent lunch at the Shayona Restaurant.
Alan White
Selsdon Camera Club
Selsdon, London
14 March 2017
Thank you for a most enjoyable visit today. We had a wonderful guide who took us through some of the tenets of Hinduism. We were then able to attend the Arti, which was a beautiful ceremony. The setting was magnificent and very inspiring.
All the group were full of praise for everything we experienced and in particular, I should like to thank our guide for his help and for the 'goodies' – including the book – which he very kindly gave us.
Anne Bennett
Newbury U3A
Newbury, Berkshire
21 February 2017
We had a great time at BAPS Shri Swaminarayan Mandir yesterday. All my clients enjoy the visit and also buy souvenirs at your shop. The visit was real interesting and informative with a good video and a fantastic talk from your temple's representative. People are so kind and patient with my elders. Will definitely recommend other groups to pay a visit there. Also I would like to thank him for the souvenirs bags he gave to myself and my volunteer. Thank you.
Jenny Lam
Chinese National Healthy Living Centre
London
17 February 2017
Unfortunately I forgot to check the name of the gentleman who guided us today through the Mandir. He was a superb guide and explained to us about the Hindu religion. He was very informative and didn't mind answering any of our questions. We thank him very much for his time and kindness.
The tranquil atmosphere of the Mandir as well as the beautiful building is a wonderful experience. I will try and visit with a group another time and will happily recommend your wonderful Mandir to other U3As in my area.
Jacqueline Cobb
Chess Valley U3A
Chesham, Buckinghamshire
16 February 2017
At the end of our meeting I expressed our thanks to the BAPS and especially to you for the welcome that our party received and for your kindness and consideration to us all. During our journey home virtually every member of the party took the opportunity to say what a wonderful morning it had been. I suspect that many will wish to visit you again and my wife and I certainly will if the opportunity arises.
Geoff Sharp
Tonbridge U3A
Tonbridge, Kent
11 February 2017
Thank you for the welcome today. We all enjoyed our visit and thought the staff in the Temple and restaurant were very friendly. Thank you once again for our visit.
Irene Moore
Worcester Park Women's Institute
Worcester Park, Surrey
7 February 2017
I write to you on behalf of our U3A group to say how much we enjoyed the visit and the guide and explanation by the Manager. I have mentioned it to several friends who will, I am sure, also arrange a visit.
Personally, I particularly admired the exquisite carved marble work in the dome of the Mandir.
My thanks for your assistance throughout the pre-visit period. It was much appreciated as was the help we were given during the visit.
Best wishes for the future success of the entire complex.
Stuart Trogal
Mill Hill U3A
Mill Hill, Barnet, London
5 February 2017
My group from the Wokingham U3A thank you for a most enlightening and enjoyable visit on Wednesday to the Shri Swaminarayan Mandir Neasden. We also had a most delicious lunch at the Shayona Restaurant.
David Church
Wokingham U3A
Wokingham, Berkshire
26 January 2017
We all thoroughly enjoyed our visit on Wednesday, both to the Temple and the restaurant after. I think quite a lot of the participants have been to India in the past, and the visit added to our knowledge of the Hindu faith and the Swaminarayan tradition in particular.
For most of the time our guide was excellent, very interesting and willing to answer whatever we asked. I have had some very positive feedback from members about their visit so in all it was very successful. I have, myself, recommended other people to visit for themselves.
Mary Want
Kingston Decorative and Fine Arts Society
 Kingston upon Thames, Surrey
13 January 2017
Thank you very much for hosting our visit. All of my group enjoyed the morning and found it very interesting. We were able to join in with a religious ceremony and felt welcomed by members of the temple. Our official guide was very friendly and happy to take the time to answer all of our questions. We came away knowing a lot more about the Hindu faith in general and the religious and social practices of your Mandir in particular. Several of my friends have recommended the visit to others! Thank you again
Victoria Field
Marden Culture Group
Marden, Kent
13 January 2017
We cannot thank you enough for organising our trip to the Mandir. Our huge thanks goes to our guide. Everyone felt very spiritual after the visit and felt that the Mandir had a quality of peace, calm and spirituality. The guide's talk on Hinduism in general and the Swaminarayan way in particular was enlightening and informative. We all felt we gained a lot from the visit specially a deeper understanding of the Hindu religion. My friends were also impressed by the cohesiveness of the Swaminarayan community and its generosity.
Shernaz Engineer
CEO
Verity Appointments & Veracity Education
London
13 December 2016
Please would you convey our sincere thanks to everyone involved in making our visit so memorable. We really appreciated the kindness and friendship shown to us. As witnessed by the number of questions you received from our members, you can see how interested and overawed we were by BAPS Shri Swaminarayan Mandir. We were enthralled by the building and are very grateful to you for explaining the significance and importance of the customs and story of Hinduism.
Wendy Aldridge-Morris
Friends of Bristol Museums, Galleries & Archives
Bristol
25 November 2016
Thank you for your follow up email. Our entire group enjoyed every aspect of the visit. The Mandir is beautiful. I was especially impressed with the prayer service and the overwhelming calm feeling that overcame me. Thank you again!
Mary Bouras
Northwood Area Women's Club
Northwood, London
23 November 2016
We thoroughly enjoyed our visit to the BAPS Shri Swaminarayan Mandir on 12 Oct 16. We were made to feel extremely welcome and from the moment we entered one could feel the peaceful and spiritual atmosphere.
The building and gardens are truly magnificent – far beyond what we imagined it would be like. From a non-Hindu visitor's perspective, it was informative and educational and the video on how it was built was inspirational.
In today's multi-cultural, multi-denominational British society, this is a fantastic place for Hindus to pray and non-Hindus to be able to understand the history and meaning of Hinduism.
It was a real privilege to be able to visit.
Mick Drake
President
Rotary Club of Washington
Washington, Tyne & Wear
19 October 2016
I would like to take this opportunity to thank you and the team at the Mandir for such an excellent, interesting and stimulating tour today. All the ladies from the Women's Institute were in agreement about how much we enjoyed our day with you. In particular the talk and explanation we had from the guide was extremely thought-provoking enabling a far greater insight into the Hindu beliefs and strong pacifist values which incidentally fit in with the Women's Institute culture of pursuing a non violent and caring community.
Then to finish with such a wonderful lunch – a perfect day. Please pass our thanks onto your Restaurant.
Jenny Burton
President
Aylesbury Town Women's Institute
Aylesbury, Buckinghamshire
17 October 2016
The ladies from Sarratt WI really enjoyed their visit to BAPS Shri Swaminarayan Mandir on Friday and thought the morning well managed. The introductory video was a good way to start the visit and then the free access to the beautiful temple, allowing us to take our time to enjoy this impressive space was very much appreciated. It was good for us to learn something about the Hindu faith, giving us a better understanding of our neighbours and we will certainly encourage other WI groups to visit you. 
Margaret Roberts
Sarratt Women's Institute
Sarratt, Hertfordshire
17 October 2016
I write to you to express our thanks and appreciation for the time that we spent at BAPS Shri Swaminarayan Mandir.
Everyone that we encountered at the Temple was welcoming and the guide that we had was informative and pitched his talk to us at just the right level. A number of participants have subsequently expressed to me their appreciation of the visit which we all found, whatever our backgrounds, to be stimulating and educational. A few of the group had made prior visits to India and our visit to Neasden helped to develop their understanding of Hinduism further.
Please do pass on our thanks and gratitude to all who were involved in our visit, which did so much to develop an understanding and appreciation of Hinduism, which given our different cultures and traditions, we would, for the most part, not have had if it were not for our visit.
I expect that you may be seeing one or two of us again!
Robin Isaacs
Chipstead Probus Club
Chipstead, Surrey
2 October 2016
Our visit to BAPS Shri Swaminarayan Mandir today was wonderful. My party of 28 were absolutely fascinated by their visit. Our guided tour was so informative, and we were lucky to be able to attend one of the celebration services, which was an added bonus for us. There was not one thing we would have you change. Our whole experience was wonderful. Please don't change anything.
Lilian Sweet
President
Holland Haven Women's Institute
Clacton-On-Sea, Essex
13 September 2016
The ladies of Stowe Nine Churches WI [Women's Institute] were very impressed with the grandeur of the building and learnt a lot about the Hindu faith. They thought all of the people they came into contact with were very friendly and welcoming and everyone thoroughly enjoyed the whole experience of the Mandir.
The organization prior to the visit was very slick.
The restaurant buffet lunch was exceptionally good value and much enjoyed by everyone.
We will recommend a visit by other WI groups.
Sharon Henley
Stowe Nine Churches Women's Institute
Stowe, Buckinghamshire
5 September 2016
I was part of a recent visit made by Stowe IX Churches WI to the London Mandir and would like to commend all involved for their hospitality and welcome. It is a truly beautiful building that gave me a wonderful feeling of peace and the people were most helpful and informative. I am glad that I made the visit as it has lead to a much greater understanding. Thank you.
Carole Wood
Stowe Nine Churches Women's Institute
Stowe, Buckinghamshire
21 August 2016
I just wanted to email and say a big thank you from all of us who attended a guided visit to the Temple last week. We came from Barnet Mencap and I was so impressed with how friendly and helpful all the staff at the temple were. You took time to explain and guide us and the group I took thoroughly enjoyed themselves and said they would like to return. It is a fantastic and very interesting place to visit and I'm sure we will visit again. Many thanks again.
Sarah Akokhia
Brent Mencap
Brent, London
20 August 2016
I am sure I can speak for all the party in saying how much we appreciated the visit to the Mandir. From the moment we arrived we were warmly greeted and given an introduction to the building of the Mandir and the Hindu Religion.
The Understanding Hinduism Exhibition was first class and so informative one could have easily spent a lot more time taking all the information in. 
And then to the Prayer Service, very calming and interesting, in its most impressive Chapel.
Then to the Restaurant to be warmly welcomed by the Manageress and a very interesting and tasty buffet meal. 
After this we returned to the Mandir and outside a few of us had the pleasure of meeting one of your younger members who gave us her personal experiences of being a member and worshipping at the Mandir and how much it meant to her. Thank You.
Anthony Peter Head
Higham & Rushden U3A
Northamptonshire
25 July 2016
On behalf of my group from the Rotary Club of Melton Mowbray Belvoir, I would like to thank you for the welcome and courtesy extended to us during our visit to your Temple yesterday. We were most certainly in awe of the quality of workmanship used to produce such a truly magnificent building, having manufactured all the individual parts in India before transporting them to London and erecting it in Neasden.
The manner of the construction, using only volunteer labour from within your community is very inspiring, and just goes to show what can be achieved when a community pulls together.
Your presentation about the basis of your religion was very interesting, and whilst I, like others within our group, would not claim to be deeply religious, there were many similarities between our beliefs as Rotarians and yours within the Hindu faith.
I would certainly recommend a visit to your temple for anyone wanting to see what can be achieved when one puts the needs of their community before that of themselves.
David Brown
Rotary Club
Melton Mowbary Belvoir, Leicestershire
25 July 2016
I fully intended to write to you to say what a wonderful visit and experience my group had today.
We were warmly greeted at the gate and the wheel chair which had been requested by one of my members was there waiting for us.
The gentlemen in the baggage cabin were helpful and the staff that we met as we entered the Haveli were equally helpful. Our guide who gave the group a presentation and looked after us was a very sincere and spiritual person. In fact the group were so impressed with his talk we overstayed our allotted time. Everyone warmed to his easy manner and enjoyed asking questions which he very ably and eloquently answered.
Also being able to attend some of your ceremonies was very special for us and we found the whole experience very uplifting.
I should add that the ladies cloakroom was spotlessly clean as was all areas of the Mandir and Haveli. Your members must work very hard to keep everything looking pristine.
The group were also delighted with the lunch at Shayona and we would rate our visit as first class.
So to conclude I would like to say a very big thank you to everyone at the Mandir. We left feeling calm, peaceful and very privileged to have enjoyed the spiritual ambience of the Mandir. We shall treasure the memories of our visit.
Margaret Thomas
Christchurch U3A
Christchurch, Dorset
22 June 2016
Thank you for the simple & easy management of our group booking & for the support relating to our visit to your stunning Mandir last Saturday. All of us found our visit most interesting & enjoyable.
I am also pleased to add a few comments received from some of my group as below:
– We're very pleased to have been; overwhelmed by the mandir & very impressed with the kindness and tolerance of the Hindu staff; and voted our Shayona meal one of the best Indian foods we've had. Nice people too… Big Thanks once again.
– I just wanted to say a massive thank you for an amazing day yesterday. It was a real privilege to visit a temple so local yet so beautiful.. And the talks were very informative.
– I must have gone past the road for Neasden Temple a thousand times and had no idea it was there! Most interesting and enjoyable day and meal.
John Polley
New River Walkers
13 June 2016
Thank you so much for a lovely visit to your beautiful Temple. We all felt very welcome and the gentleman who guided us was superb in his explanations and was very kind to all of the elderly residents on our trip. We hope to come again in the future. 
Carol Elligott
Sunrise Senior Living
Chorleywood, Hertfordshire
2 June 2016
Thank you for such a wonderful day. My members were very impressed with the Temple and many are/have returned. I feel that your warm and friendly hosting has made many think about what you have to offer and it is a wonderful way to bridge gaps.
Thank you again and we look forward to a return visit.
Dee Kay
45+Culture Group
London
30 May 2016
I am writing, belatedly, to thank your staff most sincerely for making our visit to the Mandir last Wednesday (18th) so memorable. Our guide was most welcoming, gracious and informative.
We were a party of 16 ladies (senior citizens) and, as the first visitors to the Mandir that morning, we felt privileged to be shown around the amazing Haveli with its beautiful woodcarvings and the exquisite Carrera marble interior of the Mandir. It was so interesting to learn so much about the magnificent buildings and, of course, the Hindu religion. We were delighted to attend the morning Aarti ceremony.
We spent time in the souvenir shop and our visit was completed by a superb lunch in the Shayona Restaurant… and then a few of us making purchases in the grocery shop. We all said that we would tell friends about the tour or return again to visit as, due to the bad weather, it was not possible to walk around the gardens last week.
Many thanks again.
Angela M. Green
Cassiobury Townswomen's Guild
Watford, Hertfordshire
26 May 2016
On behalf of the Basildon and Billericay U3A I would like to thank you for our memorable visit to BAPS Shri Swaminarayan Mandir.
Your Temple is incredibly beautiful. Its construction was conceived with love, constructed with love and is now being run with love. We had been told of the Temple and seen photographs of the building but nothing prepared us for the impact of the beauty of the Temple.
Please thank your colleagues for us. It is the first time that most of us have been inside a Hindu Temple and we were grateful for the support and guidance that they gave us.
Kathryn Burton
Basildon and Billericay U3A
Essex
3 May 2016
We all enjoyed our visit to the mandir. The building is breathtakingly beautiful. We were all amazed. I think we all have a greater understanding of the Hindu faith and can see many parallels with Christianity. Everyone was helpful to us. Thank you.
Patricia Goddard
For Pure Pleasure (Senior Citizens)
14 March 2016
Many thanks again for the fantastic visit and your very kind hospitality. All the children
Please pass on our thanks to everyone who was involved in our visit yesterday. The Beavers thoroughly enjoyed their visit and learnt a lot.
Judy Turner
16th Hendon Beaver Colony
London
13 March 2016
Many thanks again for the fantastic visit and your very kind hospitality. All the children and adults found it very interesting and a great experience to witness the ceremony at 7pm. The film was also a very good idea.
If we had had longer then perhaps we could have learned more about the Hindu gods and the philosophy, but you did a good job of explaining some of that during the question-and-answer section.
Many thanks again to you and your colleagues for a memorable visit!
Pete Silk
9th Muswell Hill Tuesday Cub Pack
Muswell Hill, London
24 February 2016
Thank you for a very informative and enjoyable visit. Many women in the group told me that they thoroughly enjoyed the experience. 
Thank you for your hospitality at such a beautiful and sacred place.
Ann Hyde
Ghar Se Ghar Welfare Group
London
3 February 2016
The tour that we took on the morning of Saturday 16th January was excellent. We brought 11 Cubs from the 1st City of London Cub Scout Pack and they were kept interested and inquisitive throughout. Please pass my thanks on to our tour guide for doing an excellent job of informing us about the temple, Hinduism and the many traditions of the religion, and also for keeping the Cubs in line!
I really enjoyed the Arti ceremony and would like to come back to visit again soon so that I can spend some more time going around the museum.
Chris Chilton
1st City of London Cub Scout Group
London
29 January 2016
We were exceptionally pleased with our visit and tour and the Restaurant afterwards. Everyone was smiling at the end of the visit and I have received thanks to pass on from many of our group. 
We all found the exhibition very enlightening as it demonstrated how the Hindu Religion has adapted over its long history to become a true 21st century force for good. If only other religions could search their heart to adapt to modern day life and still be beneficial to the rest of society the world would be a better place.
Peter Mawby
Towcester U3A London Explorers
Towcester, Northamptonshire
21 October 2015
We thought the visit was absolutely fascinating and enlightening. From the first view of the outside of the temple, through the film and the service, everything was well presented.
Our lecturer/host was charming, knowledgeable and erudite and made everything interesting. His answers to a wide variety of questions from the group were considered and explicit.
It's a trip we would recommend to anyone.
Barby & Roger Slater
Hertford & District U3A
Hertford
13 October 2015
I am writing to express our sincere thanks for the kind reception you gave us on our visit to the Mandir last Monday 28th September. All of my group were overwhelmed by the beauty of the Temple and the time you gave us in answering all our questions. I have already had a number of our members telling me they are planning to come back again in the future with friends and family for a further visit.
Graham Giggins
Thundersley U3A
Thundersley, Essex
8 October 2015
Everyone who came along on the trip had nothing but praise for the enjoyable day that we had. The temple was very interesting and we found that everyone that we met was extremely helpful and kind. We enjoyed watching the Arti ceremony and after that we all went to the restaurant for lunch where we were well looked after. Thank you for all of your help.
Lorna Reeve
Leigh Estuary U3A
Leigh Estuary, Southend-on-Sea
29 September 2015
Thank you for a most informative and interesting day. It had many components – architectural, historic, spiritual and sociological. We were all entranced with the magnificence and we were humbled by the devotion. We will certainly tell others of our comprehensive visit. We had a lovely lunch and we did some shopping, all adding to the day. One or two of us may well return.
Elizabeth Hamilton
Red Hats Milton Keynes Millies
Milton Keynes
17 September 2015
Thank you so much for a wonderful visit to the Mandir. Our group really enjoyed the visit and everything was very well organised for us. It was very interesting and our guide/speaker was very good. Thank you all for a great visit.
Liz Snowden
Open Age
Westminster, London
12 August 2015
We all enjoyed ourselves very much indeed yesterday. Thank you for a wonderful day which we all found extremely interesting. We were all made so very welcome by everyone at your Temple who showed great kindness which we much appreciated. The Temple is very beautiful and finding out about the Hindu faith was fascinating.
Sue Chapple
Aylesbury Conservative Women's Group
Aylesbury, Buckinghamshire
25 June 2015
Thank you for making us so welcome. Everyone really enjoyed the experience. We all thought that the Temple was such an amazing example of what can be achieved by hundreds of dedicated people. A day to remember and tell our friends about. Thank you again.
Gwen Turner
Benhill Social Club
Sutton, London
22 June 2015
On behalf of the Epping Forest University of the 3rd Age I would like to thank you for making our Group so welcome yesterday. Our guide was both charming, informative and thoughtful. We greatly admired your beautiful Mandir and Haveli and we came away with a understanding of your way of life. Thank you again.
Nina Sedly
Architecture Group Leader
Epping Forest U3A
Epping Forest
3 June 2015
We enjoyed our visit very much and were pleased that a guide was available to show us where to go. We also took advantage of the adjacent restaurant to have an excellent meal as well.
Peter Honeysett
Tonbridge Historical Society
Tonbridge, Kent
20 May 2015
The group were very happy with the visit and found the video presentation very helpful. They appreciated the hospitality offered by the Mandir. The work of the Mandir helped to inform them about the Hindu/Indian community's presence in the eyes of the host British community.
Kulsem Makan
Northwood U3A
London
6 May 2015
The visit was excellent. The members of the group enjoyed it and gained a great deal from it, helped especially by the skilled work of our tour guide.
Simon Dawson
St James's Church
Piccadilly, London
4 April 2015
Thank you very much for a very enjoyable and instructive visit. Our members really enjoyed the experience.
Veronica Lockett
Wendover U3A
Buckinghamshire
14 March 2015
I would like to thank you, your staff and volunteers for making our visit yesterday so enjoyable and informative.  It was a unique experience to be in such a beautiful building. Members of our group would  be happy to pay another visit when they could spend a little more time looking at the fine details of the building.
Mavis Hawksley
Romsey U3A Questers
Romsey, Hampshire
5 March 2015
A really big thank you for your time in showing us your beautiful house of prayer. It was a very informative but spiritual time and I really appreciated the effort you and the staff at your temple went to to make us feel so much at home and welcomed. The food was excellent. For this and more, thank you.
Revd Graham Buckle
Vicar
St Stephen's with St John's Church
Westminster, London
4 March 2015
We really enjoyed our trip to the Temple. There were in total 12 of us including people with dementia, volunteer, carer and 3 staff members. It was a very different but interesting experience for some people who had never been to a Temple before. It was very helpful to have use of wheelchairs. The video as part of the tour was very informative and easy to see as on a big screen. Thank you again as all the individuals who came with us were very pleased to have visited.
Ashika Patel
Age UK
Kensington & Chelsea, London
2 March 2015
Thank you for arranging such an interesting programme for our visit to your magnificent temple last Thursday. The volunteer was most welcoming and was an excellent guide. We found the film very interesting and, thereafter, enjoyed being present at the Arti ceremony and afterwards having the opportunity for questions and answers. The exhibition is beautifully presented and everyone left with a better understanding of Hinduism and overwhelmed by the beauty of the craftsmanship of the entire building. The ladies later enjoyed talking about the visit over a delicious lunch and lassi at Shayona.
Gerda Pope
Events Coordinator
The Women's Council
London
22 February 2015
A very special Thank you for sharing with the group your faith, your ideals, your long history and your traditions. I am confident that whereas most of our visits are to Galleries, Museums and Gardens where the details blur into each other, yesterday's visit will be in our minds and hearts for many years to come. Thank you once again from us all.
Alan Jary
Chairman
Bury St Edmunds Decorative & Fine Arts Society
Bury St Edmunds, Suffolk
13 February 2015
Thank you for allowing us to share in the workings of your faith. The group found it very informative and enlightening. I have received several e-mails from the members saying how much they enjoyed the day. Basically we have only had positive reaction to the visit.
Fred Burland
Havering Probus Club
Havering, London
22 November 2014
Thank you for a most enjoyable and enlightening visit. Our group all found the visit very interesting and an extremely calming and tranquil experience. We were shown great hospitality and kindness and feel we now understand Hinduism a great deal more and have respect for your religion.
Sally Benson
Radlett & District U3A
Hertfordshire
13 November 2014
Those of us who [came] today very much appreciated being able to visit the Mandir and I know that we all came out very much better informed than when we went in. Please thank all those who made us feel so welcome and who patiently answered our many questions. We ended our visit in the restaurant where there were no complaints with the delicious food we were served.
Adrienne Mead
National Trust
London
4 November 2014
We all so much enjoyed our visit to the Mandir last Thursday. It was a great privilege to be there and I think everyone felt very honoured and blessed by the visit. Not only did it make a nice treat for the children with cerebral palsy but it also gave great pleasure to all those who were lucky enough to be there. I had been before, but I was again very moved and impressed by the religious atmosphere and the beautiful place so beautifully looked after. Everyone was so kind, smiling and welcoming and the talk and video were both very interesting. Thank you so very much to you and all the other kind people for welcoming us.
Lots of people have been in contact with me to say how much they enjoyed the day, and below are a few of the comments:
Thanks so much for organizing that visit to the Hindu temple. It was an enormously interesting and informative visit, and Andrew and I thoroughly enjoyed ourselves, both there and in the restaurant afterwards!
We very much enjoyed the visit to the Hindu Temple yesterday. It was such a beautiful building, created with so much dedication from the Hindu local population.
That was a marvelous outing to the Hindu Temple and all my thanks for arranging it.
Thank you again to you and to everyone else who helped to make our day such a happy one.
Francesca Wall
PACE – a charity for children with cerebral palsy
Aylesbury, Buckinghamshire
2 November 2014
We all thoroughly enjoyed our visit. The Temple is a splendid place and everyone was very informative and helpful. We all felt honoured to be there. Please also pass on our thanks to the restaurant for a delicious meal. It finished off our visit in style.
Gillian Lindsell
Hutton U3A
Essex
4 October 2014
My group greatly enjoyed the experience of visiting your beautiful Mandir. Many of the party new little of Hinduism and were unaware of a temple in London. It is a remarkable project. You are to be congratulated on putting so much effort into educating children and adults in your religion and ceremonies. Other religious buildings can seem so stuffy and unwelcoming. We were particularly impressed by the kind welcome offered by your guides and I hope you will convey our thanks to them.
Peter Webster
Probus Secundus of Harpenden
Harpenden, Hertfordshire
4 June 2014
Thank you so much for making our group so welcome at the Mandir. Everyone really enjoyed the visit. We were able to learn so much about Hinduism both from the interesting and informative talk from such a pleasant member of your community and from the gentleman upstairs in the Temple. It is a beautiful building of which you must be most proud. We also enjoyed a lovely lunch in your restaurant and many of us went home with spices etc. from your shop. Once again many thanks.
Julie Anthony
Farnborough Women's Institution
Farnborough, Hampshire
5 May 2014
On behalf of my group I would like to say that we all enjoyed our visit to the temple. It was most interesting learning about your religion and culture and everyone was so friendly. We also had a wonderful buffet lunch in your restaurant and enjoyed looking around the supermarket.
Anne Jones
Haywards Heath U3A
Sussex
19 April 2014
It gives me great pleasure to say how much my Lea Valley U3A colleagues enjoyed, together with my wife Sylvia and me, their visit yesterday to your magnificent Mandir. On all their behalves I thank you and all your colleague volunteers for making our visit so interesting. It was truly inspiring to learn more of the fine basis of your Hindu faith.
Your organisation of visiting parties is excellent. We all felt so welcomed and much appreciated the clear way the details and history of your faith were presented to us.
Again, my thanks and best wishes to you all at the Mandir.
Fred Hyland
Lea Valley U3A
Hertfordshire
15 April 2014
Thank you so much for allowing us to visit your wonderful temple. The guides were most informative and interesting. Altogether I can genuinely say that the ladies of the American Women's Club came away with a most positive impression. The temple itself is an incredible achievement. One cannot help but be overwhelmed with the spirit of co-operation and volunteerism that went into its creation. The exhibition was very well put together and impressive. Many thanks again and good luck with your work.
Jean Goater
American Women's Club
London
10 April 2014
Just to say how much the West Surrey National Trust members enjoyed their visit to your Mandir yesterday. They were so pleased to have the opportunity to learn more about Hinduism and to see your beautiful building. Those of us who ate in your restaurant thoroughly enjoyed their lunch. My thanks to all who arranged the visit and helped us while we were there.
Mary King
West Surrey National Trust
Surrey
21 March 2014
Thank you for making us so welcome when we visited last Thursday. We spent a fascinating morning with you and learnt a great deal from the film and the excellent exhibition. The mandir is absolutely beautiful and we were so interested to hear how it was built. We were also privileged to attend the short prayer ceremony. I know everyone enjoyed the excellent talk afterwards and our many questions were answered with great patience and humour. We are very grateful to you for your hospitality.
Susan Hawkings
Friends of St Albans Abbey
St Albans, Hertfordshire
18 March 2014
Everyone, without exception, enjoyed their time spent yesterday in your splendid Temple. Everyone who we met was so welcoming and informative. Already members of my group have begun emailing me to say what a great day they had. Thank you for helping me arrange a successful visit.
Wendy Andrews
Leigh Estuary U3A
Essex
5 March 2014
I write on behalf of Beaconsfield 41 Cub to thank you very much for a visit which was both interesting and entertaining. We were very pleased to have our questions answered so thoroughly both in the introductory talk and in conversation as we toured the wonderful Temple. All our members enjoyed the afternoon very much indeed. I might add that we also enjoyed the lunch and warm hospitality at the Shayona Restaurant.
Brian Tordoff
41 Club (Men's Group)
Beaconsfield
23 January 2014
 

I would like to thank you for a very informative and interesting morning today at your Temple. There is such a lot to see that we all would like to come again. We also had a most enjoyable lunch and are looking forward to another meal there sometime. Thank you for all your help.
Elizabeth Bagot
Fellowship House (Senior Citizens Group)
Hampstead Garden, London
15 January 2014

Thank you for looking after us so well on our tour yesterday. Everybody thoroughly enjoyed it. It was so interesting to learn all about Hinduism and have the opportunity to see the video and ask questions. We had a lovely lunch after the tour. There was nothing that we would have wanted to improve our visit.
Jenny Aylen
Elmbridge U3A
14 January 2014

I felt that the staff were very professional and well organised from our arrival onwards. The security staff were most pleasant and the gentleman at the information desk, who I booked in with, told me exactly what was going to happen and where to meet our guide. Our guide was very informative and had a lovely manner, our Friends enjoyed his talk very much. We felt very comfortable, he spoke so positively and we learned so much from him about the Temple, the Hindu faith and traditions.
Everyone commented on how tranquil and peaceful they felt within the complex. It was a wonderful experience to witness the Arti ceremony and to be able to walk around and see the beautiful carvings and sacred images.
A less important comment was that our Friends thought that your shop was very good and they enjoyed your restaurant before and after their visit. They particularly commented on your high standard of food on offer and many will be returning to eat at your restaurant because they liked the menu so much.
I felt that our whole visit from my initial enquiry and booking to our exit from the building was handled very professionally. The information about security and clothing before our visit enabled me to prepare the group in advance, which meant that our visit went very smoothly and calmly. Thank you for a really enjoyable time.
Susan Boome
Friends & Events Coordinator
Museum of London
17 December 2013

We would like to tell you that we had a wonderful time at your Temple and that we really appreciated the talks in the prayer hall after the service. Our lunch was also excellent!
Janet Turner
Sutton and Wandle Valley Ramblers
27 November 2013

Thank you very much for the most enjoyable visit to BAPS Shri Swaminarayan Mandir last Saturday. The group of 17 German au pairs was very impressed and enjoyed the visit. Some said that they really enjoyed the peaceful atmosphere at the temple. We would like to present our compliments also to our guide who was most helpful and ready to answer our questions. Thank you very much for this opportunity to get a small glimpse at the depth and the traditions of the Hindu religion.
Barbara von Alten
German YMCA London
25 November 2013

We were amazed at the sheer beauty of the building, & very interested in the planning & carrying out of the initial project. Photos do not convey the intricacy of the workmanship involved.
We were also impressed with the kindness shown to our group of 'older' participants, especially when so many groups visit the temple. Our guide was very open to all questions & we now understand more about Hinduism.
Finally, may I say, as the organiser of the visit, what a pleasure it has been to deal with your organisation, appreciating the speed & clarity of replies; thank you.
Angie Milne
U3A Church History & Architecture
22 November 2013

On behalf of the group, we would like to warmly thank you for the welcome and hospitality extended to us by the staff and volunteers of the Mandir. The feedback from members of the group was that they had found the visit very interesting and informative. We were fortunate to be able to attend the Arti prayer ceremony. Both the film and the museum are packed with information about the religion and culture of Hinduism so we will be absorbing this for some time to come.
Sally & Tony Lynes
Southwark Explorers Club
16 November 2013

On behalf of our club I would like to thank you for our recent visit. We received a very warm welcome from everyone and we all thoroughly enjoyed our visit. We found the exhibition a great help in understanding about Hinduism and also the lovely book we were all given.There was a short talk from one of your members which was very informative, but best of all was the service/worship we attended. I can't think of any way our visit could have been improved, so I just thank you for letting us visit your lovely Temple.
Lynn Rogers
Northchurch & Berkhamsted U3A
4 November 2013

Thank you so much for allowing us to visit your beautiful Mandir. You made us feel so welcome and we thank you for your kindness and for the enlightenment we gained. The exhibition was excellent and we especially appreciated the opportunity to view the Aarti Ritual which was very spiritual and moving. We felt privileged to have viewed it. Please say a special thank you to the kind gentleman who guided us and gave us insight. Also thanks to those who directed us as to where to go. We appreciated their gentle and caring approach. It was an excellent visit.
Reta Saxton-Howes
London Explorers Club
6 October 2013
We had a lovely day last Saturday with our group of 10 people. From the arrival moment until the end we felt blessed and looked after by the tour guide. I could feel his conviction and passion when talking about Hinduism. The guide shared with us so many teachings and ideas which we found inspiring and interesting. We belong to a School of Philosophy in which we study the Bhagavad Gita and some other texts, including from many civilizations like India, China, Egypt, Greece and Rome.
Also, we were so impressed by the architecture of the temple and not only that but the sense of Service and Volunteering of all those who helped and carry on supporting the temple. We could see one ceremony at 11:45am. Very special even though we didn't understand that much the whole symbolism. We were explained after and that was very useful.
Well, our big Thanks to you and your staff. We all live in London and we have already started to spread the word amongst our friends and families to encourage them to visit the temple as there is no doubt they will have a lovely experience like we did.
Natalia Lema
New Acropolis
7 August 2013
Please could you pass on our most grateful thanks to everyone who made us so welcome yesterday. Our visit was most enjoyable and everyone said afterwards how wonderful it had been. Our guide made us all feel at home and his talk was entertaining and amusing as well as instructive and enlightening. Thank you all most sincerely, and thank you also for the lovely book you gave me, which I shall enjoy reading and keeping in my library to show my family.
Sandra Freeman
Tesco Retired Staff Association
21 March 2013
I just wanted to say a huge thank you to you and the staff and volunteers for the time you took to show us around and explain the work, beliefs and committed congregation of the BAPS Shri Swaminarayan Mandir today. It really was so very informative and interesting. The temple is absolutely stunning and I particularly enjoyed the prayer session.
Siobhan Sagar
General Secretary
Inspectors Branch Board
Metropolitan Police Federation
26 February 2013
I would like to thank you on behalf of our group who spent a wonderful time at your Temple. We all enjoyed our visit immensely. I would be grateful if you could thank the [volunteer-guide] on our behalf.  His talk was most informative. The restaurant was excellent and those of us who had lunch went home very happy!
Rosemary Frischer
Music Club of London
15 January 2013
Many thanks for a lovely visit to the Temple. All of our members expressed their thanks and admiration for such a beautiful and peaceful place and were amazed and in awe of the dedication of the volunteers. Our guide was particularly informative and helpful and we all enjoyed the video and found it helpful to understand the beliefs of the Hindu faith. We very much enjoyed the buffet at the restaurant and exhibition and hope to visit again in the future.
Jan Davidson
Tonbridge U3A
Kent
19 September 2012

Absolutely magnificent and very peaceful. The ladies of the group thoroughly appreciated being able to touch and the verbal descriptions by the gentlemen guides. Thank you very much.
Jeane Penstone
Women's Group Leader
Visually Impaired Group
Hillingdon, London
10 April 2012
We thank you all for a very pleasant and illuminating day. We learned such a lot and the speaker was excellent in clear delivery, content and humour. We ended our visit with buffet lunch in the restaurant which we all enjoyed very much. Many thanks again for the kind hospitality we received from everyone at the Mandir. We send you all our love and best wishes.
Joan Clarke
The SE London HF Walking Group
21 February 2012
On behalf of my group and myself I would like to express our thanks for making our visit to the Shri Swaminarayan Mandir such an enjoyable experience.  We were all made to feel very welcome and we greatly appreciated your patience in answering our many questions.  We came away feeling that we had gained some insight and understanding of the Hindu faith. The Mandir is breathtakingly beautiful and is a testament to the skill of the craftsmen who worked on it and the devotion of all who assisted in the construction. Many thanks for making our day so enjoyable.
Pat Jones
Group Leader London Studies
Knole U3A
Sevenoaks, Kent
28 September 2011
I would like to say a very heartfelt thank you to all at the Mandir. The welcome and reception and also the excellent guides that showed us round and talked and explained every thing to the group. The ladies and gents that visited on the day were very impressed. We also visited the restaurant and shop and the service there was also very good and everyone was very happy. We had a very enjoyable day and hope to visit again.
Nermaljit Samra
B&ME Mental Health Community Development Worker
Coventry and Warwickshire Partnership NHS Trust
27 September 2011
Thank you so much for the guided tour I booked on the 12th June. The whole group loved the tour and found it very informative. We were all blown away by the temple and the spectacular carvings on the wood and marble and by the beautiful Aarti ceremony and exhibition. I would recommend a visit to everybody.
Tariq Khan
Assistant Organiser
Museums, Galleries and More
London
12 June 2011
Thank you very much indeed for the warm welcome extended to our group from the NAWC [Northwood Area Women's Club] on our visit last Tuesday. We all thoroughly enjoyed our morning: we were overwhelmed by the beauty of the building, impressed by the dignity and friendliness of everyone we encountered and pleased to leave having learned more about your faith. It was a most memorable occasion.
Julie Shelton
Secretary
Northwood Area Women's Club
Northwood
5 April 2011
A group of friends and myself travelled down to London from Cheshire on Sunday for a days sightseeing and decided to call in to see the Neesden Temple. We were not prepared for the beautiful Temple that presented itself to us, there are not many things that move me very deeply but to be greeted with the interior almost moved me to tears, we were privelaged to witness one of the services which was wonderfull. I speak on behalf of all my friends when I say that this trip was the highlight of our visit to London and is something that I will never forget for the rest of my life. I would like to thank everybody from the security people on the gate to the guides within the temple for their courtesy and helpfulness which made our visit so special.
George Smyth
8 March 2011
Please extend sincere thanks to everyone who made our visit to the Mandir yesterday afternoon so memorable. English Heritage staff learnt a great deal
about the construction and the work of the Mandir and we were very impressed by both the buildings themselves and the volunteers whom we met.
Mrs Diana Evans
Head of Places of Worship Advice
English Heritage
London
22 November 2010
Thank you so much for welcoming us so kindly on Saturday.
The BAPS Shri Swaminarayan Mandir is the most wonderful place. We will have an enduring memory of your wonderful marble temple with its superb carvings. So beautiful and so inspiring. We were amazed it was all made possible by volunteers. We very much enjoyed our visit and learnt so much from our guide and the film. Your museum is a revelation, and we were delighted to be able to attend your prayers.
Please pass on our thanks to everyone who made our visit so enjoyable.
With many thanks and very best wishes,
Alice Sielle
Organiser
Belief in Bow
London
8 May 2010
A well organised visit; we all came away with a deeper understanding of Hinduism. A really beautiful & peaceful place.
Janet Sole
Cultural Heritage Group Organiser
Potters Bar U3A
Potters Bar
27 January 2010
Members commented on how clean everywhere was, including toilets. The food service in restaurant was lovely. We bought take-away for our husbands. We would definitely recommend this visit to other groups.
Mrs Patricia Poole
President
Chesham Bois Women's Institute
Buckinghamshire
25 January 2010
On behalf of the Guild of Registered Tour Guides I would like to thank everyone for giving us such a special day at the Mandir. We appreciated all your kindnesses and felt privileged to be introduced to the temple and its remarkable story as well as its contribution, not just to the Hindu community in London and beyond, but to us all. Thank you thank you!
We would also like to thank you for your tremendous hospitality; our lunch was delicious and hugely appreciated. As a token of our thanks, we will be sending you a donation from the Guild. Please thank the catering manager, (whose name I have forgotten but he was simply wonderful) and to all the excellent staff in the restaurant and kitchens. We had a superb meal – an unforgettably good meal.
Thank you again and we will all tell our visitors about the Mandir – not just about the beautiful building but also its influence for the good in our community.
With very best wishes and real appreciation
Philippa Owen
Guild of Professional Tourist Guides
London
18 November 2009
Thank you for arranging the visit to the Mandir for our Confirmation Group last Saturday. Our host was Girish Patel. He was warm and welcoming and very well informed. He was a wonderful example to our young people of someone committed to his faith in a way that was loving and respectful of others and he encouraged them to be the same in their Catholicism. They all came away full of enthusiasm about their visit.
Canon Pat Browne
Parish Priest
Holy Apostles Parish Group
Pimlico
31 October 2009
We have just returned from our visit to your beautiful temple and I felt I had to write straight away to say how much we enjoyed the trip. We were very moved to experience a service and all felt the peace and serenity in the exquisite building. Many, many thanks on behalf of all our party from the Guildford United Reforms Church in Guildford.
Diana Ferguson
Guildford United Reformed Church
Guildford
5 July 2008
Thank you very much for assisting in our visit to Shri Swaminarayan Mandir yesterday. The entire group enjoyed the visit and thought it most calming and enlightening. All are now keen to promote the temple to visitors to the local area.
Thank you for giving us the opportunity to experience this venue.
Catherine Knight
London Borough of Hammersmith & Fulham
London
25 July 2007
Thank you, on behalf of Wendover U3A, for such an interesting visit to the Temple on 11 July. We were very moved by the Arti ceremony and must congratulate you on the presentation and exhibition.
Some of our members have indicated that they would like to visit again independently!
Veronica Lockett
Wendover U3A
Bucks
11 July 2007
I just wanted to drop you a line to thank everyone at the Shri Swaminarayan Mandir for the welcome we received and for showing us around on Friday. I and all of my team found the visit to be thoroughly interesting and felt the Shri Swaminarayan Mandir was absolutely amazing.
Could you please pass on our thanks to everyone we met there on Friday for taking the time and effort showing us around and making us feel so welcome.
David Diggins
Warrants & Detections Team
Wembley Police Station
15 June 2007
I am writing to thank you for the warm and generous welcome you extended to me and the other visitors from Richmond last week.
Your magnificent temple in a landmark in London, easily sitting alongside other cultural religious icons such as Westminster Abbey and St. Paul's Cathedral.
Visits such as ours help to breakdown barriers, while building relationships and bridges, as well as fostering understanding and respect. I was particularly touched to be able to participate in your ceremony of pouring holy water.
I hope we can visit again.
Councillor Marc Cranfield-Adams
Mayor
London Borough of Richmond-upon-Thames
Twickenham
07 June 2007
I would like to thank you, Dr IP Patel and the Trustees for arranging the visit of our members on Wednesday last. Although, for a variety of personal reasons, our numbers were not as large as I had hoped, those of us who experienced the tour were delighted and enthralled by the magnificence of the Mandir and the Haveli and the total spirituality which embraced all of us.
Your friendship in welcoming us and the sharing of knowledge of the Hindu faith and the background to the creation of the Temple in Neasden opened our eyes.
I am grateful to you, also, for the photograph of our party which I have just received as I was about to write to you.
We carried away with us treasured memories of our visit and I know most of our members will want to come again – as will those who, regrettably, missed out on this occasion.
Len Snow
London Labour Mayors' Association
London
21 March 2007
Just a note to say how much our group of home educated children (and the parents!) enjoyed their visit to the Mandir today. Everything was beautifully presented and you were all so welcoming, it was a joy to be with you. We were glad we went into the exhibition which was both eye-catching and informative. Please pass on our thanks to all your staff and volunteers for all they did to make our visit comfortable and enjoyable.
Helen Burnett
The Home Educators
Surrey
28 February 2007
Seventeen people from our group The Berkshire Environmental Association visited the Temple on Saturday 17th February. Thank you for organizing our visit to the Temple so efficiently; everything went very smoothly. We were greeted on arrival and our guide could not have been more helpful, welcoming and knowledgeable. He answered our many questions competently and patiently. We viewed a video about the building of the temple and saw the amazing haveli prayer hall and were privileged to attend a service. The exhibition gave us an insight into the history and development of Hinduism. There was a lady in a wheelchair in our party who was well catered for. One of our group broke her spectacles, and the members of staff in the shop were most helpful using cellotape and glue to repair them, thus enabling her to drive home. The members of our group found the visit interesting and informative and I would certainly recommend it unreservedly to others.
Thank you once again for your hospitality and helpfulness.
Carole Hickman
The Berkshire Environmental Association
Berkshire
17 February 2007
I write on behalf of the association to express our gratitude to you for your very kind attention to us last Saturday. The members were all agreed that the visit was extremely enlightening and most enjoyable. We were amazed at the temple, the sacrifice and dedication that enabled its construction and through these examples you gave us a very clear picture of the importance of the Hindu Faith.
We feel that the world "International Community" has much to learn from Hinduism.
We certainly learned a great deal and I am sure that many of our group will visit again and hopefully bring others. I know that I will come again!
Sandra Dorsett-Bailey
The Wall Hall Field Group
Herts
2 February 2006
I am just writing this letter to thank you for a very welcoming way and hospitability that you provided to our group (over 55 group) on Thursday 1st December 2005.
We all appreciate what you did for us on that day. All the women really enjoyed the day; the Mandir was very nice and clean. This is the first time to see such a nice place and huge in middle of London.
Our entire group again sent many thanks to you for every thing the Mandir did for us. Thank you for the calendar you gave to the group and for the very good care for the whole group.
Intlak Al Saiegh
Al-Manaar
The Muslim Cultural Heritage Centre
London
5 December 2005
I am writing on behalf of the members of the London Appreciation Society to say how very much they enjoyed their visit. I am sure you'll be pleased to know the visit gained top marks equalling excellence, so we do thank you for making it so successful.
Eric Blackham
The London Appreciation Society
London
22 June 2005
The students very much enjoyed your talk and the chance to ask you questions. All in all they had a very rewarding and interesting morning, which gave them an insight into Hinduism that they could not have got just from reading their textbooks.
Dr Hugh Beattie
Open University
Cambridge
15 June 2005
On behalf of the LRAC, may I thank you for the warmth and hospitality extended to our students during our visit to the Mandir on 11 May. We were all stunned by the beauty of the carving.
Barry James
London Region Arts Club
London
23 May 2005
I am writing to thank you and your colleagues for all you did to make our visit to Neasden Temple pleasant and memorable. Our diverse group of 28 participants found the visit to Neasden Mandir informative, interesting, full of new experiences, enlightening and knowledgeable.
Ashi Dhillon
Ethnic Minority Advocacy Group
Whitton, Twickenham
27th April 2005
I came to visit the temple a week ago with a few of my friends from my own Catholic Church. We were interested to get to know about other religions. We thought your temple was absolutely beautiful and everyone made us feel very welcome.
Andrea Grace
25 April 2005
Our group marvelled at the splendour of the Mandir and the organisation supporting this unique venture. We were able to get a small insight in to Hinduism and we came away much wiser than we when we arrived. I cannot finish this letter without saying that all of the people we spoke to gave us a very warm welcome and assistance. The whole experience was uplifting and left a marked respect for your religion.
Ken Budd
West Worthing Probus Club
West Sussex
15 April 2005
It's always a pleasure to visit the Temple and this occasion was no exception. We had a really interesting morning and especially enjoyed the Arti ceremony. We do appreciate your giving up time to speak to us and make us so welcome and also for answering so many questions. Please thank everyone at the Temple for their kindness. I hope to bring another group to visit later this year.
Sylvia Sheridan
Community Events Coordinator
Southgate & District Reform Synagogue
Whetstone, London
12 April 2005
I am writing to say thank you for our recent study visit to the Mandir, and to say how much my students enjoyed and appreciated the tour. They particularly commented on how enjoyable and informative the talk by our guide was. Naturally, they were also very struck by the beauty of the building itself.
Dr Paul Hedges
Herstmonceux Castle International Study Centre
Queen's University (Canada)
19 March 2005
I am writing to say how much my group enjoyed their visit to the temple today. Your welcome, kindness and attention were all greatly appreciated.
Mrs. Julia Durbin
Walton-on-the-Hill Decorative & Fine Arts Society
Cheam, Surrey
9 March 2005
Our group had a wonderful visit to your temple yesterday. We were honoured to be part of the puja ceremonies, and found the exhibition on Hinduism fascinating and enlightening. We also thank all your staff who were so friendly and welcoming.
Elizabeth Riminton
Interfaith Seminary Group
Sussex
7 March 2005
Just to say how much we appreciated our visit to your Temple on Saturday. Everyone was so friendly and helpful. As a group of Christians, we can see what a wonderful man your leader is, and your way of life is a great impact to the people. Thank you for building a wonderful Temple in London. Perhaps, through it, more people will come and share your way of life.
Miss M Soulby
Tour Organiser
Enfield
January 2005